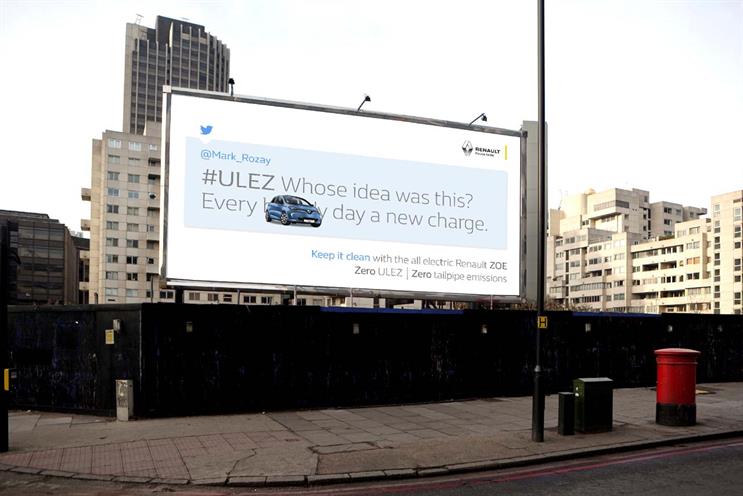 Renault has launched a campaign across digital out-of-home, online and radio to coincide with the introduction of London's new Ultra Low Emission Zone.
Created by Publicis London, the out-of-home executions feature tweets from motorists who have become foul-mouthed with rage over the new system, in which vehicles that do not meet stringent emissions standards must pay a £12.50 charge to drive in central London.
It is in addition to the existing congestion charge of £11.50 but, unlike the congestion charge, the ULEZ levy will apply 24 hours a day, seven days a week.
Offending words in the tweets are blocked out by an image of the Zoe, which as an electric vehicle is exempt from the ULEZ charge.
The work was created by Jolyn Finch and Steve Moss, and the media agency is Manning Gottlieb OMD. It will run across 105 digital sites.