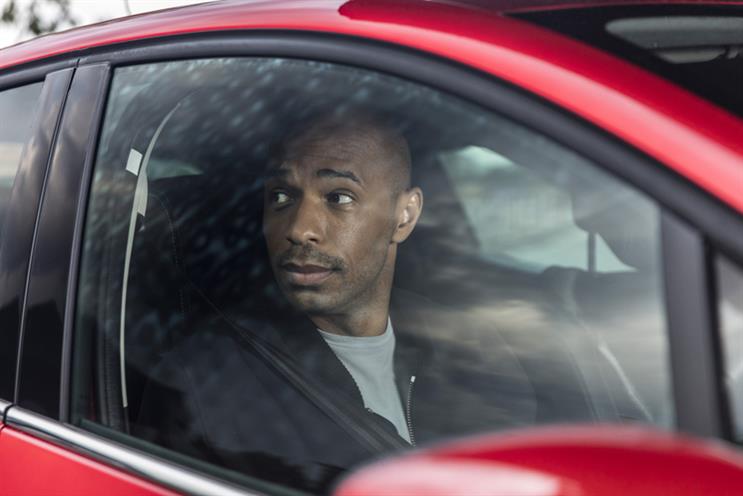 Former France and Arsenal star Henry first appeared in a spot for Renault's Clio model in 2002, and most recently fronted an ad in 2011 also featuring Rihanna. The popularity of the campaign was such that "Va va voom" was added to the Oxford English Dictionary in 2004.
He returns as Renault brand ambassador to front a new series of TV idents, as part of the marque's sponsorship of Premier League football on Sky Sports. The idents will run alongside 96 live matches and non-live programming across the 2018/19 season.
In the clips, which will carry the #withyoualltheway, Henry will follow the experiences of real football fans throughout the season, as well as showcasing Renault's Clio, Captur and Mégane RS hot hatch models.
The campaign has been created by Publicis London, with media planning and buying by Manning Gottlieb OMD.
Vincent Tourette, Renault UK's managing director, said: "We're delighted to welcome Thierry back to Renault to lead the line in our new TV idents on Sky Sports.
"We've just enjoyed an amazing World Cup summer in which we were reminded of football's power to bring out the best in us all, and we can't wait to carry that on into the Premier League season with Thierry at the helm as we explore a sport that links very strongly with Renault's 'Passion for Life' ethos."
Henry added: "It feels great to reignite my long-stating 'liaison' with Renault, especially as I'm returning to the team during its first journey into football."
Last month, the French carmaker launched a retro, 90s-themed activation targeting millennials as part of its 120-year anniversary celebrations.