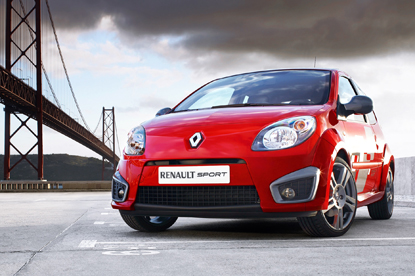 At the same time, the company plans to invite visitors to its newly launched website, Renault TV, to join a research group to help it create its first electrically powered car.

The new model, a small family city runabout that will sell for the price of a Clio, will launch in Renault's major markets including the UK by 2011. It will be capable of doing 120 miles on a single charge.

"We don't believe you need to overcharge customers to make good-looking quality cars," Stephen Norman, Renault's worldwide group marketing director, said. "We've always known this, but we've been too embarrassed to talk about it. We've been trying to emulate everybody else."

Renault disclosed plans to sustain its place in a beleaguered car market by promoting itself in the UK and North America as what Norman called "a maker of modest cars for modest people". And he claimed: "We shouldn't be ashamed about that."

He acknowledged that Renault models had always had a kind of "snob appeal" in the UK.

"In the past five years, our advertising has lost a lot of that," he said. "Now we have to bring that feeling back. But we have to be careful. However, we believe that when we come out of recession, we'll be better placed than most car manufacturers."

Norman said Renault buyers were defined by their lack of ostentation. "A Renault customer might well own an iPhone," he declared. "But that doesn't mean he'll twirl it around his head before he puts it to his ear."

Renault calculates it has made a 10 per cent saving after the company and its global partner, Nissan, awarded their consolidated EURO800 million pan-European media account to Omnicom's OMD at the end of last year.

Norman said that, with a few exceptions, the group would be maintaining its spend at last year's level.

"We're big believers in advertising," he added. However, he predicted there would be some re-balancing of the budget, the company having overspent on print and radio and underspent on TV and digital.

Heavy emphasis is being put Renault TV, an online "customer magazine" being developed with Publicis, the company's lead creative agency.

The aim is to go beyond presenting an "animated brochure", but to catch the 90 per cent of would-be car buyers who go online before making their choice.

The site will direct would-be customers to the best deals on its models. However, Norman insisted there would be no attempt to bypass dealers by selling models direct.