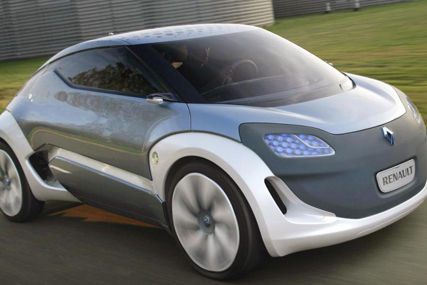 Last year, the French car manufacturer launched an above-the-line campaign to promote its forthcoming range of electric vehicles under the new brand strapline" 'Driving the change'.
The voiceover in the ad, by Publicis, stated: "For us, global warming goes beyond the emissions coming out of the exhaust. It's an issue we address before, during and after manufacture. From next year, Renault will launch a range of zero-emission vehicles to drive the car forward again."
Seventeen individuals complained about the ad, claiming the 'zero-emission vehicles' line did not take the full life cycle of the vehicle into account.
Renault responded that the car would not produce any emissions if it were powered with electricity from renewable sources, a view endorsed by Clearcast.
However, the ASA adjudicated that if the car was charged using energy sourced from the UK's national grid, CO2 emissions would be produced as a result.
It also upheld a complaint that the ad gave the impression the entire production, use and disposal of the vehicle would not produce any emissions, or have a detrimental effect on the environment, and deemed the ad should not be broadcast again in its current form.
However, as of this morning (31 March), the ad is still available to view on Renault UK's YouTube channel.
It follows the publication of a new set of Green Claims codes by Defra, aimed at stamping out 'greenwash'. The guidelines, currently under consultation, discourage brands from using the terms 'green', 'environmentally friendly' and 'eco'.