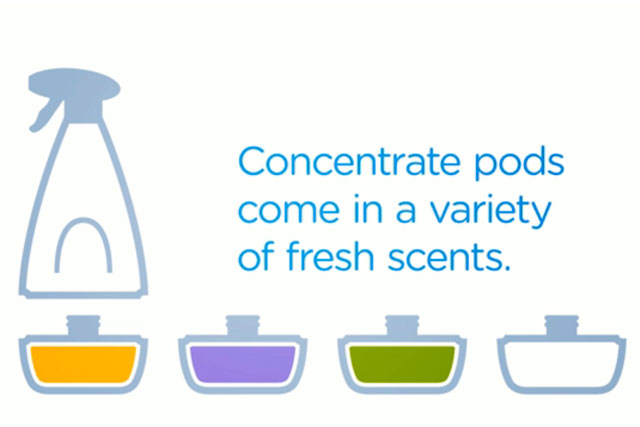 Replenish, a multi-surface household cleaner from the US, aims to help consumers cut their carbon footprint. The product is now launching in the UK and is being stocked exclusively by Tesco.
The campaign will launch through digital and social channels initially, with above-the-line work planned for September. The work will highlight the brand's goal of eliminating one billion bottles from landfills.
Replenish cleaner consists of a reusable, recyclable bottle with a small refill container that attaches to it, to which the user adds water before use.
The cleaning product, which launched in the US last year, is made from natural, sustainable ingredients that are non-toxic, biodegradable and pH-neutral.
The company has patented its reusable concentrate mixing and delivery system.