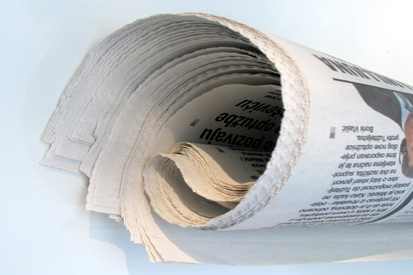 Three quarters of online news readers would switch to an alternative free source if their favourite news site began charging for access, found research conducted by Harris Interactive for Paidcontent UK.
Only five per cent said they would pay to continue reading their preferred source. While this could offer a sound business model for some publishers, the report's authors believe that, in the majority of cases, income from subscriptions would not be enough to cover lost ad revenue.
Andrew Freeman, senior media research consultant at Harris Interactive, said customers will always choose free content over paid-for content as along as the alternative exists.
The debate has been a hot topic since Rupert Murdoch announced all his online publishers, including The Times, would begin to charge for content, following in the footsteps of the successful model of the Wall Street Journal. This was followed by an announcement last week that subscription-based mobile access to the WSJ would be introduced in the next two months.
Since then Eric Schmidt, Google's chief executive has attacked the paid-for model, arguing that online news publishers would find it difficult to charge for anything other than niche content.
"In general, these models have not worked for general public consumption because there are enough free sources that the marginal value of paying is not justified based on the incremental value of quantity," said Schmidt.