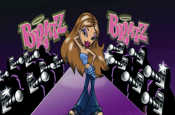 The report, entitled "The Good Childhood Inquiry", which was carried out by the Children's Society and backed by the Archbishop of Canterbury, was based on interviews with 35,0000 children, parents and professionals.

It claims that children spend an average of 21 hours a week watching television or playing video games, making them a prime target for "unprincipled advertising".

The report also claims that a "me first" attitude amongst the adult population is the cause of a range of problems, from family breakdowns, competition in education, an amplified class divide and an increase in commercial pressures that can lead to premature sexualisation.

It points to an increase in emotional or behavioural problems amongst children from 10 per cent in 1986, to 16 per cent today as evidence for its claims that British children are less happy than those in most other developed countries.

As a remedy for these problems, the report calls for a blanket ban on advertising aimed at the under-12s as well as a 9pm watershed on ads for alcohol or unhealthy food.

Advertisers are also urged to stop encouraging premature sexualisation, heavy drinking and overeating, while the media industry has been asked to rethink the amount of violent content it broadcasts.