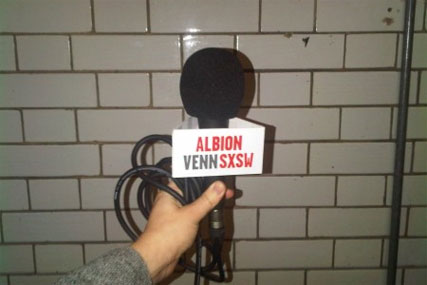 The South by Southwest interactive media event started on Friday and drew to a close last night with the final keynote interview with Spotify's Daniel EK.
More than 10,000 attendees mob the festival, which handily moves on to film and music if you have the chance to stick around.
The opening keynote at this year's interactive event came from social networks expert Danah Boyd, from Microsoft Research New England and a Fellow at the Harvard University Berkman Center for Internet and Society.
Following the discussion, Big Brother in Your Brain: Neuroscience & Marketing, Hannah and Sam caught up with panellist Roger Dooley, author of neurosciencemarketing.com/blog and currently vice president of digital marketing at Hobsons, part of the Daily Mail and General Trust.
In a session called How To Spark A Movement In The 21st Century, Scott Heiferman discussed how to harness collective power in a connected world.
Brand Republic will be presenting more from Hannah and Sam tomorrow, or you can read their extended coverage, Venn diagrams included, on their VennSXSW blog.