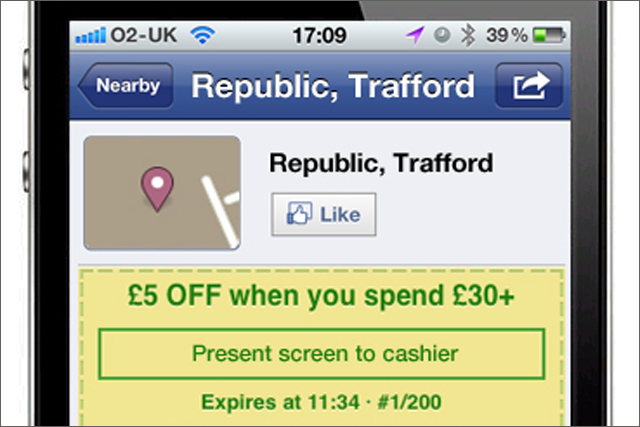 Social media and mobile commerce are key areas for the retailer, which has attracted 43,000 fans since it launched its Facebook page a year ago.
The deal has been brokered by mobile commerce agency One Iota.
Natalie Primus, head of social media at Republic, said: "We wanted to drive increased and repeat footfall by rewarding and incentivising our customers and Facebook Deals allows us to do this quickly and efficiently."
Users can redeem the discount in Republic stores in Manchester, Sheffield, Birmingham Leeds and London.
Facebook Deals launched in the UK in February. It allows users to "check in" to stores and locations via their mobile phones to gain access to special offers in restaurants and shops.
Debenhams, Benetton and Argos have also signed up to the service.
Brands that opt to use Facebook Deals must invest a minimum £50,000 media spend with the site.