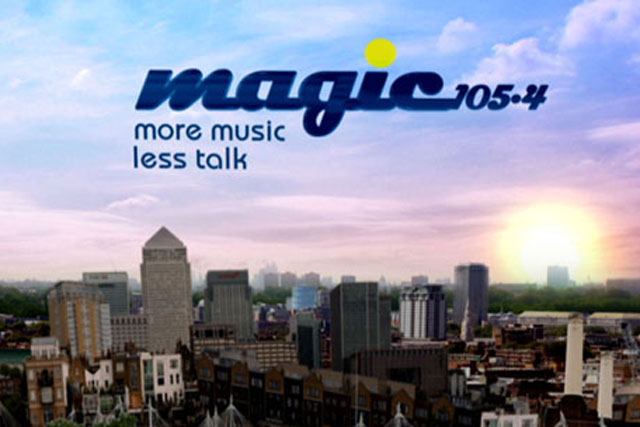 'Mellow Magic' is available in London, online and DAB radios from 8pm until midnight every weekday.
This slot is the biggest music radio slot in London for the time period, reaching 1,035,000 listeners each week. The sponsorship will run until 25 March.
Other media that people are likely to consume when they are relaxed form part of the plan, including ad placements in magazines including Grazia and Stylist, and newspaper magazine supplements such as the Saturday Guardian's Weekend , the Mail on Sunday's You magazine and The Independent on Sunday magazine.
Ads will also be placed on Grazia's website and on Stylist's companion site Emerald Street, as well as in the Emerald Street newsletter and other places with a similar demographic readership. Ads will also be placed on Facebook, again targeting consumers in their downtime.
In addition, ads will be displayed on London's Tube trains, as well as at national rail stations throughout the UK, with a focus on the south–east.
Magic made the radio sponsorship trails and ads and Springetts was responsible for the print and outdoor creative. It was adapted for online by Lion Digital.
Jane Lefever, Rescue Remedy brand manager UK and Ireland, at Nelsons, the UK's leading manufacturer of natural healthcare products, said: "We loved the idea of targeting our fans and potential consumers at times when they were either stressed out or relaxing.
"The7stars has come up with a clever campaign that really works hard with our budget and reaches people at the times when they are likely to be interested in learning more about Rescue Remedy."
Anuschka Clarke, account director at the7stars added: "We had great fun coming up with this campaign. Mellow Magic is a great fit for the brand, and we know that – to put it mildly – people don't always love using the Tube or commuting, so there was a real fit there. We know this campaign will deliver great results for Rescue Remedy."