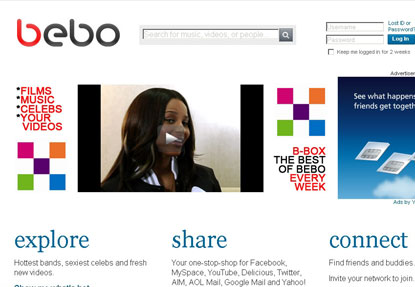 The report, conducted by the social advertising network Lotame, studied the click-through rates for more than 100 of its campaigns running in 2008 across sites such as The Huffington Post, Bebo and Flixter.
The study compared these figures with those of Google's ad measuring company DoubleClick, which posted higher click-through rates for ads running on non-social media websites.

While click-through rates were poor in social media, interaction with advertising communication was higher with 68 per cent of people completing in-page videos on social networking sites compared with 62 per cent of the DoubleClick sample.