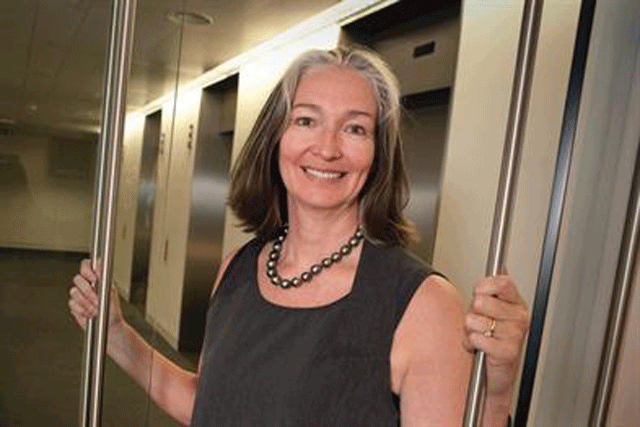 Giving one of four keynote speeches this morning at the Guardian Changing Advertising Summit, Fielding, said marketers should be wary of chasing "marketing creds" or the "latest marketing handbag" and instead, focus on delivering reach.
Fielding questioned whether all brands needed a Facebook page and used the example of one of the Kraft brands having 25,000 people interacting with it through a tablet or smartphone app.
The former commercial director at The Independent and a senior executive in ad agencies including WPP's Ogilvy & Mather, admitted that for a mass brand 25,000 simply "isn't enough".
Fielding continued: "We are doing innovation, but I want to keep eye on the prize – big ideas connecting with consumers. It is fundamental to connect with the consumers who are buying your products."
Kraft owns brands as diverse as chocolate manufacturer Cadbury's, which it acquired in a controversial takeover last year, soft-cheese manufacturer Philadelphia, chewing gum Trident, and Oreo biscuits.
Fielding said the deeper you understood people, the better your marketing would be.
She said: "Don't get distracted by wants and needs. People are inherently social, but it's fundamental to remember that in the sea of apps, there's a person who will decide whether to buy your product or not."
Brands owned by Kraft used modern media mixes of online video, TV spots, QR codes, social media and online bloggers, but they still needed the "big idea" and then needed to "measure the hell out of it", Fielding said.
Kraft was not going through the same structural problems as the media industry, Fielding said, because it "sells stuff people stuff that people drink; there isn't a digital version yet of a bar of chocolate".
She added: "We're a good old FMCG company that sells products people love to eat and drink. All existing in a universe where the pace of change is awesome. I find that exciting, but want to get the balance right."
Follow Maisie McCabe on Twitter @MaisieMcCabe