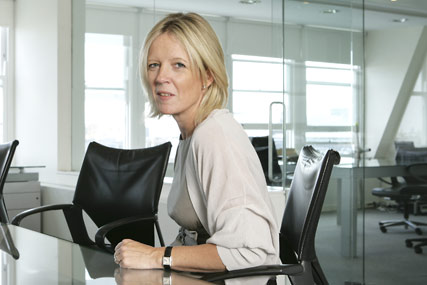 Graham Fink, the executive creative director of M&C Saatchi, and Camilla Harrison, the marketing director, become the creative director and chief operating officer of the M&C Group respectively.
The moves are designed to give the M&C Saatchi Group, which is made up of seven separate agencies, a defined leadership structure.
Thomas, who will report to the group chairman, Tim Duffy, will take over the day-to-day running of the group. She will also further develop the integration of the businesses while ensuring clients are aware of the offering. Harrison will assist her in this role.
Fink will now work closely with Shaun Moran, the executive creative director at Lida, in developing the group's integrated creative output.
Thomas said: "I've always been scathing of integration being matching luggage, and it's exciting to be part of bringing these companies together in an effective way."
She added: "Operationally, we haven't been great at servicing the separate entities, but Camilla and myself can change that and find effective ways to work across clients."
The news follows M&C's appointment last week of Enyi Nwosu, the managing partner of MCHI, to head planning across the group.
M&C Saatchi's group approach has recently helped it to win the iShares and Network Rail pitches, with both clients looking to appoint integrated offerings.