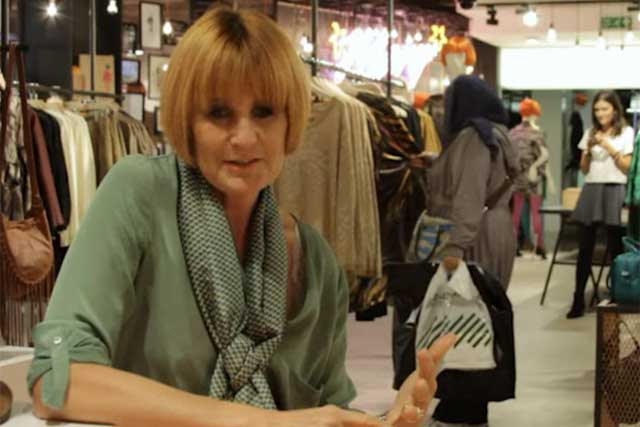 Portas made her name overhauling the retail industry, teaching shop owners how to create an environment that translates into booming sales.

But after years of dishing out the advice, the former creative director of Harvey Nichols is putting her own concepts into practice, and exploring what she believes to be a gap in the market – a high street style that works for women, not girls.

Portas is prepared to stake her professional reputation on designing, launching and selling her own fashion range aimed at this market. And she's doing it amidst one of the country's worst recessions for decades.

She says: "I know I am risking criticism by starting my own venture. But isn't that what life is about, if you don't make change or come to the edge or push boundaries?

"I am just one of those people that do that, I am already on to what my next idea is. You either put your head above the parapet and some people have a little slap or some laugh with you and enjoy it with you.

"But if you don't put your head up there, how boring. And I am just not a safe person so you know, so what."

Portas' start-up is based in an area of House of Fraser's flagship store on Oxford Street and the journey is being broadcast on Channel 4's three-part fly-on-the wall series, Mary Queen of Frocks, from next Tuesday (4th October).

Talking ahead of next week's TV broadcast, Portas explains some of the building blocks behind the launch: "I've tried my best to make it best retail practice.

"And that's not just about customer service; it is also about the environment, the vision, the energy and the service. It is even about the smell of the shop, the music being played, the product. It's the whole lot coming together in harmony."
Many retailers on the high street are currently battling with sales stagnation, with a tough September expected to be followed by a difficult October.

A greater percentage of businesses now forecast sales will be down when compared to the same period last year, according to figures from the Confederation of British Industry (CBI) this week.
In September, 24% of retailers experienced a sales lift, while 39% dropped. Similar sales drops are expected for October (-14%).

Judith McKenna, chair of CBI's Distributive Trades Panel and ASDA's chief operating officer, blames "sluggish" sales on bruised consumer confidence, citing a combination of low wage growth, high prices and rising unemployment.

It is into an environment of shoppers clamping down on discretionary spending into which 49 year old Portas launches her new shopping experience. Described as the "culmination of months and months of planning", and the "realisation of a long held dream", it marks an emotional and testing time for the business woman.

Portas ends the video interview with a revealing swipe at her critics and an insight into her strength of character: "The people who criticise you, I look at them and go 'do I really care? Do I really care?".
Follow Arif Durrani on Twitter @DurraniMix
Channel 4's three-part fly-on-the wall series, Mary Queen of Frocks, starts next Tuesday (4th October)