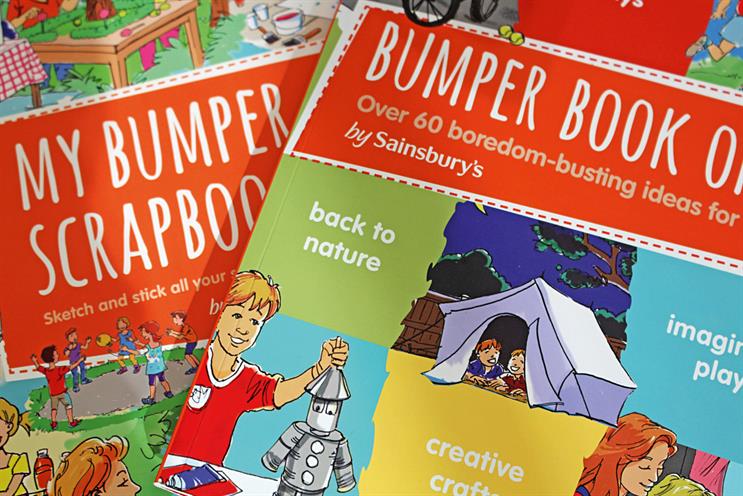 Sainsbury's
Research that showed 88 per cent of parents worry about the cost of keeping their children entertained during the school holidays was the inspiration for Sainsbury's summer media strategy.
The finding led to the creation of "boredom busters", developed by PHD, which comprised a series of media executions that also offered ways for parents to keep their children occupied.
The results were press ads that children could colour, online display ads that doubled as an interactive bowling game and treasure maps that were given to children in-store, enabling them to find pictures of characters hidden in the aisles while their parents shopped.
Meanwhile, a Bumper Book Of Summer, containing low-cost ideas for keeping children entertained, was supported with TV, print, social media and online advertising.