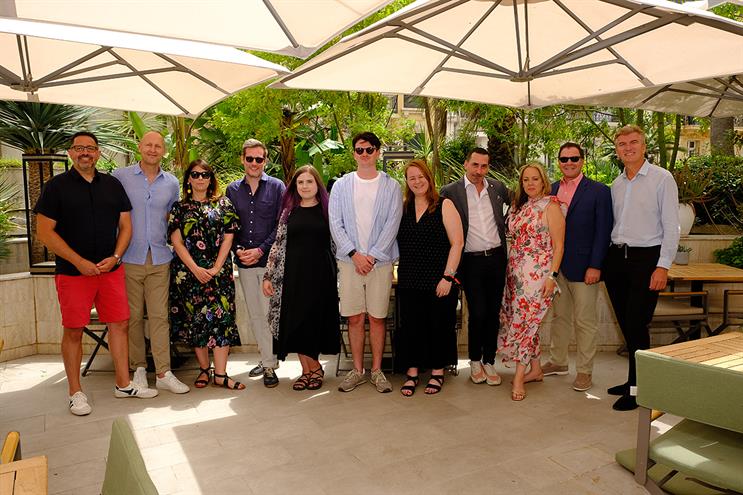 Some duos are just meant to be. Fish and chips. Ant and Dec. Now, retail media and connected TV is emerging as the hottest new pairing in advertising.
Together, they are uniquely positioned to leverage the opportunities provided by the open internet: plucking brands out of the walled garden and delivering the gift of data-driven insights in a world that has cookies in its rear-view mirror.
Is it too good to be true? In partnership with The Trade Desk, Campaign gathered a team of experts to find out how retail media and connected TV (CTV) can connect brands with high-value customers and make ad spend work harder.
Why brands should be excited
There is a buzz around retail media and data, and the brands that are taking notice are getting giddy. For more than one reason.
"I believe, for the first time, we have an opportunity to build an ecosystem which is far more powerful than what we can have from a walled garden," said Laurent Cordier, VP, client services, EMEA at The Trade Desk. "I'm very excited about the opportunity we have to bring together retail data and measurement across CTV."
Chris Twining, global innovation director at iProspect, said that while the gold reserves of big data are disappearing, retail media gives brands a much-needed boost: "Retail media is one of the last gold reserves available for true, deterministic data. We can plug that in and make that available in all the different systems we buy. It's a gold mine – and I don't think enough brands are thinking about it."
But that excitement only turns into positive results if the retailers are on board, and Phil Duffield, VP, UK at The Trade Desk, said this is starting to happen. "The exciting thing right now is that retailers are really leaning in," he said. "And the big retailers, who in the past have controlled the data and used it how they want to use it, are opening it up."
First-party nirvana
Customer insights. Personalisation. Customisation. Relationships. There are many reasons why first-party data is the holy grail for marketing, but anyone who has watched Indiana Jones knows the pursuit of the holy grail doesn't come without challenges: for advertisers, that's the death of the cookie, and the increase in walled gardens.
"It's difficult to understand the customer experience right now because getting data from different partners means there are probably customers we are over-saturating, but we couldn't tell you exactly who right now because it's all fragmented," said Kari Callahan, director of global media, portfolio and insights at Amazon.com. 
"So opening up some of those walled gardens and being able to look across the funnel and also the customer lifecycle to really understand how to hit the audience with the right message at the right time based on where they are in the journey is a game-changer."
Natasha Curtin, global VP, at Bombay Sapphire, agreed: "To be able to demonstrate lower funnel activity and marry that with our more emotive campaigns is powerful. You're able to target known consumers in a known space, which helps us when dollars are tighter."
Retail media delivers data that you can use to target specific audiences on CTV platforms, particularly streaming and gaming, in a personalised, authentic way. "You can see the impact of first-party data in retail in a really positive way," said Daniel Knapp, chief economist at IAB Europe. "When you use it elsewhere, it disappears into the ether, and you don't see the value. First-party data at the point of purchase can deliver great benefits to the customer."
Offering a value exchange
The benefit to the customers comes from offering them a strong value exchange: I'll tell you a bit about me if you give me something in return.
"First-party data collection in our industry is imperative, and we do it through value exchange," said Kristin Tallman Lane, VP, head of customer activation & engagement, at MassMutual, who worked with the Boston Red Sox in Major League Baseball to offer fans exclusive content in return for questions about their purchasing habits.
"No one wants their data being utilised in ways they don't know," said Callahan. "But it's amazing what people will share for a better experience or for more content when you have transparency and value."
How to get started
As with any new space, a lot of trial and error can go into getting it right. So, how do brands and agencies make the most of the opportunity provided by the convergence of retail media and CTV?
Dan Clays, chief executive at Omnicom Media Group UK, has two pieces of crucial advice. "Firstly, conducting a deep analysis and understanding of the customer journey to properly understand how the touchpoints can be really key," he said.
"The second thing is looking at different scenarios and what an impact diversion of spend into retail media can have. Doing that planning up front is important, and then test and learn. Once you've seen the value, that's when you can look to scale."
The roundtable attendees…
Coral Cripps, technology editor, Campaign; Kari Callahan, director of global media, portfolio and insights, Amazon.com; Mathias Chaillou chief media officer, L'Oreal; Dan Clays, chief executive, Omnicom Media Group UK; Laurent Cordier, VP, client services, EMEA, The Trade Desk; Natasha Curtin, global VP, Bombay Sapphire; Dave DeRobbio, director of agency/brand partnerships, InstaCart; Phil Duffield, VP, UK, The Trade Desk; Daniel Knapp, chief economist, IAB Europe; Kristin Tallman Lane, VP, head of customer activation & engagement, MassMutual; Chris Twining, global innovation director, iProspect