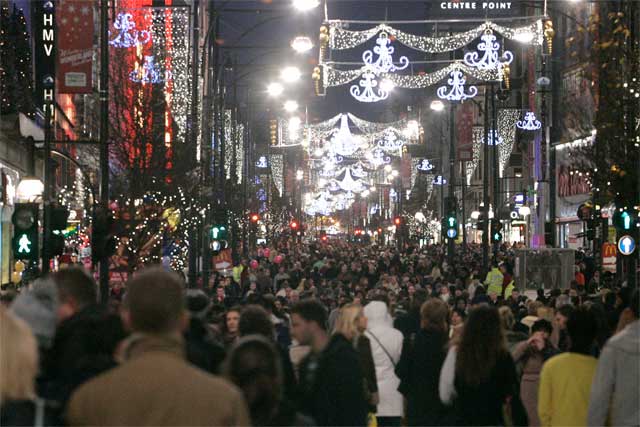 December's figures reveal respondents are concerned that the economic situation has deteriorated and will not improve in the next 12 months.
The measure for the general economic situation of the country during the past twelve months decreased by 11 points to -55 in December compared to the previous month.
Respondents were also pessimistic about the economic situation in the next 12 months. Figures show the index dropping by 16 points to -31 in the period.
Nick Moon, managing director of Social Research at GfK, called for caution. He said figures that "seem like very bad news" must be compared to the "massive" eight-point rise in overall consumer confidence during November.
Moon said: "Despite last month's rise, the Index is now only one point higher than it was in October 2012, indicating that consumer sentiment is still fragile despite the fact Christmas is less than a week away."
Interviews to determine the GfK Consumer Confidence Index were carried out from 30 November to 9 December.
The figures coincide with Nielsen research, which found supermarkets had suffered a slowdown in sales in the four weeks ending 8 December as a result of poor general merchandise sales.
UK consumer confidence measures Dec 2012
Measure
↑ ↔ ↓
Dec 12
Nov 12
Dec 11
Overall index score
↓7
-29
-22
-33
Personal financial situation over last 12 months
↓1
-22
-21
-23
Personal financial situation over next 12 months
↔
-7
-7
-10
General economic situation over last 12 months
↓11
-55
-44
-62
General economic situation over next 12 months
↓16
-31
-15
-41
Climate for major purchases
↓1
-27
-26
-31
Source: GfK