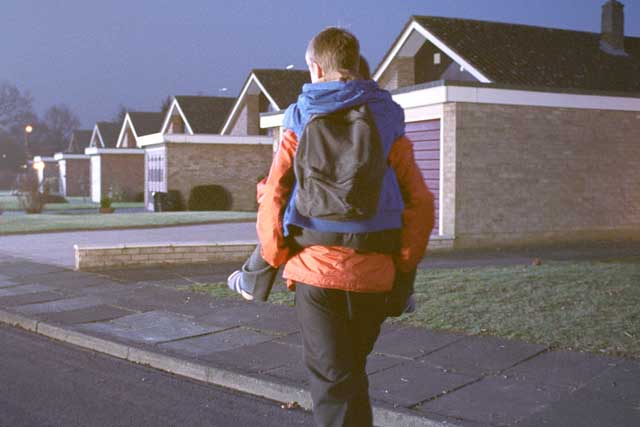 Having become infamous for advertising that knocks the stuffing out of would-be customers in order to sell them a sofa, DFS might have seemed like the last retailer in Britain to resort to emotional pulling power.
Consumers may not like the strident style of the company's commercials - not to mention the Footballers' Wives sets. But they still pack its stores. So much so that DFS continues to belie the retail sector's pervading gloom with a 3.1 per cent profits rise to £52.2 million over the past nine months.
Now the new regime at DFS has concluded that if the company can do well with ads that have made it well-known, if not well-liked, how much better might it do by being a bit more touchy-feely?
The result has been the switch of its £84 million ad account into Krow, new TV, print and digital advertising using a much softer tone of voice and, most recently, its first brand commercial without price or sales messages under the theme: "Making everyday more comfortable."
Some ask why DFS should be bothering. "This is a well-run business with a good estate and price strategy, and it's not as though the stores don't have sufficient footfall," an agency boss with extensive experience of furniture retailing points out.
The reason has to do with building up a stockpile of goodwill towards the DFS brand during relentless recession.
Nick Bubb, a retail analyst and member of KPMG/Synovate's Retail Think Tank, welcomes the initiative.
"It's ironic that DFS wants to move away from constant sale promotion when the furniture market is more promotionally led than ever given the tough economic climate for big-ticket spending,"
he observes. "But consumers have got very cynical about 'pricing up' then 'pricing down' advertising."
Russ Lidstone, the Euro RSCG London chief executive, agrees. "When only a limited number of people are buying DFS sofas at any one time, residual equity is so important," he says.
Not that DFS is alone among the furniture chains in turning to more branded work. Dreams, the bedroom furniture retailer, snuggled up to its audience with its "good morning" campaign through Rainey Kelly Campbell Roalfe/Y&R (though it has since called an ad review). Meanwhile, Harveys has flagged its intention to shift its focus away from priceand sales-led marketing.
The cynical view of the DFS strategy is linked to a possible future sale. DFS is owned by the private equity company Advent International, which bought it from its founder, Lord Kirkham, in 2010. "DFS has a lot of know-how," an industry source says. "It just needs some investment in the brand to push up the value of the business."
With the recession having just entered its sixth year without showing any sign of ending, this could prove quite a challenge. Not least because the housing market, with which the fortunes of furniture retailers are inextricably linked, remains in the doldrums.
"There's a danger that in making your advertising less punchy and direct, it becomes too soft," Ed Morris, Rapier's executive creative director, warns.
Interestingly, Dreams' decision to review out of RKCR/Y&R after just 16 months has led some to ask if it will revert to tried-and-trusted formulas - and whether its rivals will revert to type if a softly, softly strategy is not quickly reflected at the tills.
Got a view? E-mail us at campaign@haymarket.com
PLANNING HEAD
George Bryant, founder, The Brooklyn Brothers
"If brands like DFS can add genuine emotional depth to their offering and a degree of desire to their products, they have a strong chance of stimulating category growth and bucking the recessionary gloom.
"The counterargument, of course, is that an emotional position simply builds the category generic rather than driving differentiation and sales. But in a discretionary category, if you don't find a way to connect powerfully with your audience in the first place, they'll never beat a path to your door, no matter how deep the discount."
CREATIVE HEAD
Robert Campbell, partner, Beta
"Agencies love telling their retail clients that they need big brand campaigns, only to have clients pulling those campaigns after a fortnight because nobody is coming into the stores.
"Companies like DFS and Dreams need ads that will sell and that will remind people on Thursdays and Fridays that Sunday is a good day for visiting.
"This sector ought to be doing brand ads that find new ways to build volume and drive traffic. The Americans are brilliant at this kind of thing, but we're embarrassed about making the logo bigger, talking about money or selling."
AGENCY HEAD
John Quarrey, founding partner, Krow
"DFS was well-known but not well-liked and it was the advertising people latched on to. But we knew that if we could get them into the stores, they would find well-trained sales teams, good products and value for money.
"We also knew that if we could build more contact with customers, we could increase the value of the company.
"However, we're not throwing out the baby with the bathwater and we'll continue running promotional ads that deliver. The positive reports coming back from across a wide range of matrices suggests everything is moving in the right direction."
PLANNING HEAD
Jon Tipple, European chief strategy director, FutureBrand
"The new DFS commercial looks more like an attempt to do something a bit different rather than evidence of a thought-through brand strategy.
"You can't do a John Lewis-type ad unless you already have the trust that the John Lewis brand has built. DFS has credibility and heritage as a qualify sofa-maker and it needs to be telling its real story.
"An ad that doesn't shout loudly and is less about sales doesn't make it more branded. This commercial is a 'me too' in which the sofa seems to have been forced in with a crowbar."