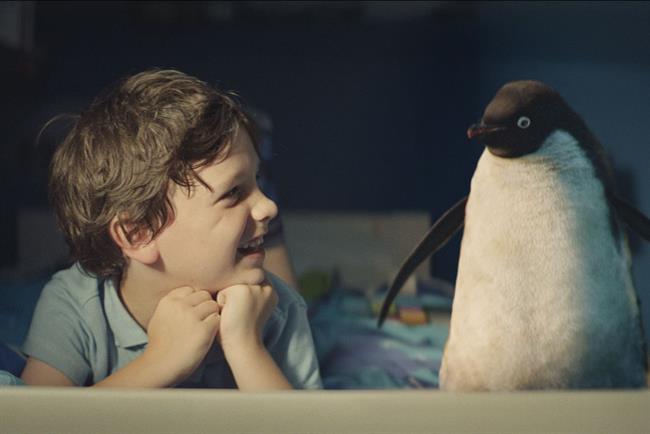 It's that time of year when retailers unleash their glossy festive campaigns on the nation's TV screens.
Blame John Lewis, whose Christmas ad debuts this weekend. Its distinctive, sentimental films have become a fixture for both the mainstream press and social media fans.
Not so long ago, the big-budget TV commercial had looked like it was on the decline. But then came the 2008-2009 recession, when consumers needed cheering up and were watching more telly as they counted the pennies at home.
And lo, the Christmas TV ad was born. Or, more accurately, reborn – thanks to John Lewis' dream team of Adam & Eve/DDB and Manning Gottlieb OMD.
Since then, the department store's campaigns have got bigger each year, encompassing YouTube and, in 2014, Facebook video.
John Lewis' "Monty the penguin" last year attracted 24 million YouTube views and six million Facebook views.
Virtually all other major retailers and grocers have jumped on the bandwagon – with mixed results.
Sainsbury's acclaimed First World War epic in the same year has been viewed 17 million times on YouTube. Many others sank without trace.
Can no self-respecting retailer prepare for the Christmas trading season without its own big-budget film these days? And is there an alternative in paid or earned media?
It takes a brave media agency to say a client can live without TV. But Robin Grant, the global managing director at We Are Social, thinks it is possible to use just digital platforms. TV is only worth doing if the production budget and media spend are big enough to stand out from rivals, Grant adds.
For now, most people believe an "integrated" approach is the wisest option. Meanwhile, TV is also changing, with the days of addressable, personalised campaigns at scale not too far away.
"We could move from one blockbuster creation to more diverse versions for specific audiences," Dan Clays, the chief executive of OMD UK, suggests.
Just don't expect to see a let-up in the number of Christmas ads hitting our screens in the next few weeks.
No
Robin Grant, global managing director, We Are Social
"Only if a retailer can afford to produce a high-quality TV ad with a big enough media budget to support it. For the vast majority of advertisers, it's not worth it. They should invest in digital instead."
Yes
Michelle Whelan, managing director, M&C Saatchi Shop
"Christmas TV ads are a way of delivering brand fame and driving them to the retailer's omnichannel experience. It is then the excellence of the omnichannel experience that delivers commercial success, not the TV ad in isolation."
Yes
Dan Clays, chief executive, OMD UK
"TV has an important role to play. But retailers also know that the public's anticipation levels around Christmas ads today are such that earned or shared media has a big role to play and the big idea is no longer TV alone."
Maybe
Rufus Olins, chief executive, Newsworks
"Glossy TV ads can work extremely well but they work much better in combination with other media such as newspapers. One of the little-known facts about John Lewis is that TV accounts for less of the advertising spend than press."