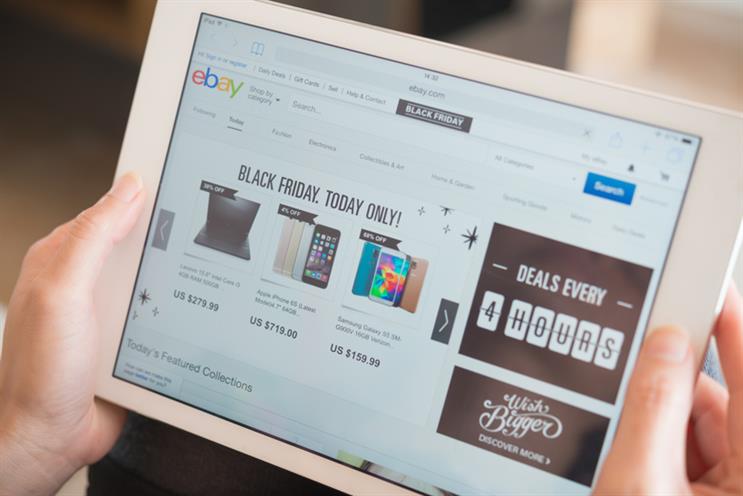 Revenue from mobile shoppers on Black Friday this year grew 95% over last year, with the "vast majority" of purchases made on iPhones, according to a new study.

The 2015 Mobile Holiday Shopping Report from Moovweb, a mobile commerce optimization firm, showed that smartphones are increasingly the digital shopping tool of choice as consumers grow more confortable relying on them for more than just browsing.

"The shift from desktop to mobile is completely apparent this holiday season and it will serve as a warning sign for other industries to go mobile," said Moovweb Vice President of Marketing Haresh Kumar in a statement. "We saw consumer behavior shift from mostly searching and browsing on mobile to making purchases on mobile at a much higher rate at all hours."

This year, the number of mobile shopping sessions increased 45%, with mobile conversion rates increasing 16%, according to the report. Overall, the smartphone's share of revenue grew 36% over last year.

And despite cultural hand-wringing over increasing retail activity on Thanksgiving, the holiday's contribution to mobile revenue compared to Black Friday actually dropped 7% this year — though not for all industries. Mobile shopping for apparel and accessories on Thanksgiving actually grew in relation to Black Friday, bucking the overall trend.

As expected, tablets seem to be falling out of favor as shopping tools. Tablet use saw a 10% drop in sessions, resulting in a 13% decrease in revenue for both Black Friday and Cyber Monday.

Mobile shopping was not evenly distributed throughout the country: The Southeast was the highest-converting region, and the Northeast the lowest.

Moovweb, which is based in San Francisco, conducted the study by tracking e-commerce stats from 30 mobile experiences in retailer leaders in the apparel, jewelry, consumer electronic, home and garden and healthy and beauty goods fields. It analyzed about 13.5 million consumer online sessions — spent on retail websites on mobile, tablet and desktop — during the five day period between Thanksgiving day to Cyber Monday this year.