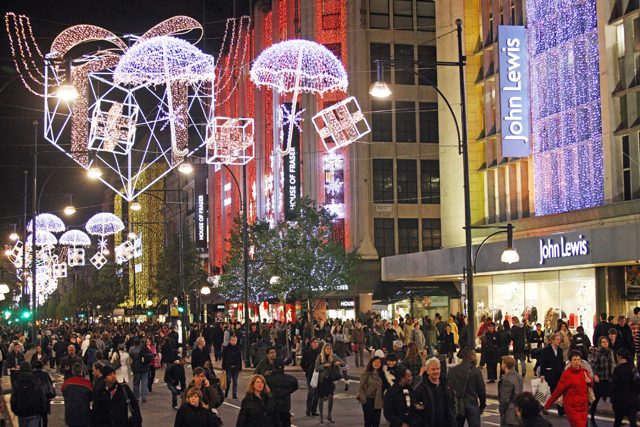 Saturday and Sunday mark the last full weekend before Christmas and one retail body, the Centre for Retail Research, is predicting shoppers will spend an average of £128 each this Saturday, lured in by bargain offers.
The British Retail Consortium (BRC) is predicting this weekend will provide a "big boost" for retailers, but noted overall, the festive season would not provide the returns the high street had hoped for.
The BRC said the weekend "will not be a bonanza" and Christmas trading on the whole will "be less than retailers would have liked," because of belt-tightening.
The BRC said consumers are "leaving it late because of nervousness of spending".
Visa is predicting that Friday, 23 December, will be the busiest day for shopping in the UK, and is expecting to process more than 33 million transactions on the day.
A number of major retailers are today running ads in national newspapers highlighting its offers specifically for this weekend.
A John Lewis press ad states "If our competitors have a sale, we have a sale...We are price matching a competitor's brands event until Sunday. So, as always, if they have an item on sale that we sell, it's on sale with us."
Debenhams is running press ads offering 10% off beauty & fragrance products until Sunday. Asda and Aldi are among the supermarkets running big discounted offers.
Follow John Reynolds on Twitter @johnreynolds10