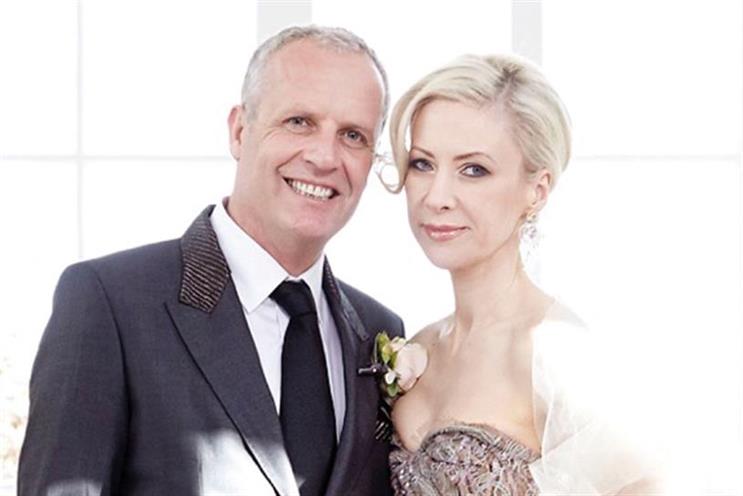 Tiger Savage King, one of adland's most famous creatives, is back with a new agency.
Except that's not entirely accurate. Savage King points out that she's not back because she never left the industry – having spent the past five years working as a consultant to brands, many of which insisted on non-disclosure agreements.
And while we're being pernickety, Savage King doesn't call her new venture an agency, either. Rather, it's an "un-agency".
It's called Savage & King and comprises Savage King and Will King, her husband, who founded King of Shaves in 1993 but stepped down as the chief executive in 2014.
King says the un-agency will work with brands that want "community-centric and authentic" campaigns. Its first client is Ffrees, which describes itself as the UK's first digital "un-bank". A match made in heaven, then.
Campaign meets Savage King and King over a pot of tea at Home House in Mary­lebone. Savage King is ruminating on the new Premier Inn ad, which features a cover of Black's Wonderful Life. She says she likes Katie Melua's cover but prefers the original.
"Colin's voice has much more emotion," according to Savage King, who is on first-name terms with Black's singer, Colin Vearncombe, because her first commission – in her life before advertising, some 30 years ago – was to design his album cover.
She adds: "I was hanging out with some cool people before I got into advertising: Peter Saville [the Factory Records designer], Jamie Reid [whose work includes the Sex Pistols' God Save The Queen cover]. That's how I found out about typography."
Savage King is full of starry anecdotes. She used to race go-karts with the former Formula One champion Damon Hill (insisting she beat him) and moved in the same circles as Simon Le Bon, The Human League and Adam Ant.
Four years ago, Jay Kay, the Jamiroquai singer, asked Savage King to design the artwork for the band's new album but she declined.
"He was like a magnified version of many bad advertising people but a lovely guy," Savage King says.
"So I had to remove myself from that situation."
During her 18-year career in agencies, Savage King built a brand for herself that no-one has matched since. She did it with work for clients such as Nike and Lynx, a devotion to fashion and a reputation as a bit of a scrapper. Then, of course, there is the ferocious name, which Savage King declines to talk about, brushing off questions as "unoriginal".
But, celebrity anecdotes aside, Savage King is not the interviewee you'd expect. The extrovert sense of style is there but she is quiet, almost fragile-sounding.
"I always got bad press," she says. "People didn't talk about my work but always asked about my clothes."
King is the more boisterous of the two. He comes across a consummate salesman and perhaps wears his shirt with one too many buttons undone. He is keenly aware of what people want, occasionally trying to coax extra anecdotes out of Savage King for the benefit of Campaign.
He jokingly describes his role in Savage & King as "the bagman", although later says that he's "no slouch at picking up the phone and getting on a pitchlist".
"I'm in awe [of Savage King] because of what she has done and the environment she has had to do it in," King says.
Savage King says she left M&C Saatchi, where she was the deputy creative director and head of art, in 2010 because, quite frankly, she was tired: "I think we [women] have to work twice as hard because there's a lot of testosterone in creative departments. And then it's the hours. It's difficult if you have kids. I don't have children, which might say a lot without saying anything. It makes me sad sometimes.
"There are a lot of people now who are fed up with the old ways of advertising. People want to have a life and don't want to work 18 hours a day. The big agency ways aren't acceptable any more. It's quality over quantity.
"It only takes a couple of seconds to come up with an idea. It's not going to help if you just sit at your desk all day; it would probably help more to get outside and see the world."
King says: "We went into this big agency the other day, it was churning out all this stuff and I was wondering what all these people were doing. You just need one cut-through piece of creative that needs to be dropped in and then it's amplified. I can't see how these massive agencies do the best job of doing it. The idea just gets sanded down and gets really dull."
That's where Savage & King comes in, using Savage King's experience working with big brands and King's background as an entrepreneur as the hook for clients.
Then there's Savage King's craft skills – something she laments seeing less and less of in today's advertising.
She says: "For me, it's a bit of a killer. Attention to detail is the thing that makes the difference between a bronze and a gold. At the end of the day, it's like [Nike's] 'Just do it'. People think it's really simple but making things look simple is the hardest thing in the world."
Savage King struggles to name new campaigns that she admires (Lidl's "Dill" restaurant gets a mention) and thinks storytelling has become literal and formulaic.
"But when things get samey, something else comes in and goes whack, and changes it," she says.
"Hopefully that thing will be us but, if not, it'll be someone else."
How Tiger earned her stripes
1995
With her then creative partner, Paul Silburn, Savage King added to the already-impressive Levi's canon with "planet", which introduced the country to the one-hit-wonders Babylon Zoo.
1996
While at Bartle Bogle Hegarty London, Savage King also combined with Silburn to create the first "Lynx effect" ad.
1997
Shortly after moving from BBH to Leagas Delaney, as the deputy creative director and head of art, Savage King got to help with the BBC's groundbreaking ad "Perfect Day".
2012
Savage King helped Barry M into the world of TV advertising. She came across a band called Stooshe and used them in the brand's 2012 ad, co-writing lyrics to Things That Make You Go Mmm.