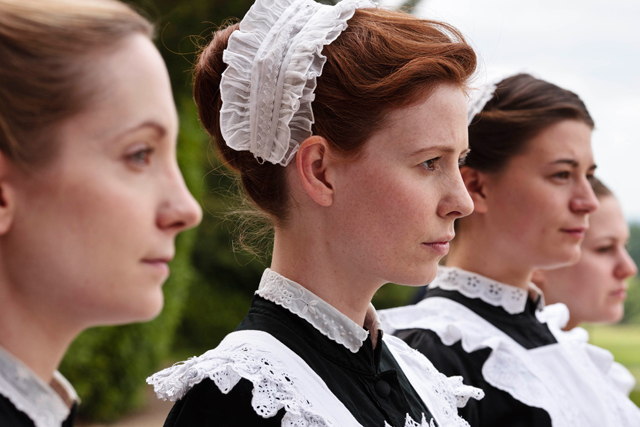 The beginning of the second series brought in a 34.6% share of viewing and an average 9.27 million viewers (including ITV1 +1) between 9pm and 10.30pm last night.
Aviva, which has a sponsorship deal covering ITV's drama output, used 'Downton Abbey' to introduce new idents about the benefits of income protection insurance.
The period drama was a hit for ITV last year, launching with an average of 7.6 million viewers and going on to achieve a series average of 8.4 million.
This year's viewing figures were expected to be higher in part due to Scottish viewers who missed out last year (STV opted out of ITV's programming) being able to see this series at the same time as it appears on ITV.
BBC One, despite unleashing the last ever series of 'Spooks' struggled to compete as the spy caper brought in 4.62 million viewers at 9pm-10pm, just half of ITV1's audience.
In the 8pm-9pm slot 'Antiques Roadshow' managed 5.53 million viewers and a 20.9% share, but 'The X Factor' delivered 11.48 million and a 42.3% share.
Saturday night's instalment of the talent show delivered 11.07 million and a 44.5% share between 9pm and 10pm.

Channel 5's 'Big Brother' attracted 1.83 million viewers for its second Friday night show, which aired between 9pm and 10pm and included a live eviction.

The first show in this series, on Friday 9 September, was watched by 2.6 million people between 9.30pm and 11pm.

This Friday's show was up against Channel 4's 'Million Pound Drop', which attracted a similar-sized audience of 1.81 million.