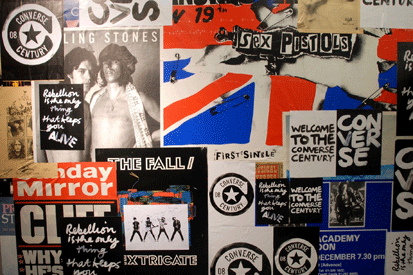 The Global Habbo Youth Survey (GHYS) Brand Update 2009 found teens have complex and often contradictory relationships with brands.

Close to two-thirds of teenagers, when asked online, said they always buy their favourite brand, but half said brands don't not influence their purchasing decisions.

Familiarity is important to teenagers when making purchasing decisions, with over half preferring the most popular brands, and 53 per cent saying they do not prefer less well-known brands.

The survey, which questioned 112,000 teens online from over 30 countries, found 61 per cent prefer brands targeted specifically at them, but half said they do not want to buy the same brands as their friends.
Teens in the US and UK see brands as a way of defining individuality and standing out from the crowds, whereas teens in other markets use brands to show membership of a certain group.
The Habbo online survey found that teens favour the following brands:

Website
| | |
| --- | --- |
| Girls | Boys |
| YouTube | YouTube |
| Facebook | Facebook |
| MySpace | Google |
| Google | Runescape |
| Bebo | Minijuegos |
Clothing
| | |
| --- | --- |
| Girls | Boys |
| H&M | Nike |
| Zara | Adidas |
| Roxy | Lacoste |
| D&G | Billabong |
| Billabong | DC |
Shoes
| | |
| --- | --- |
| Girls | Boys |
| Converse | Nike |
| Nike | Converse |
| Adidas | Adidas |
| Puma | Puma |
| Vans | Vans |
Sportswear
| | |
| --- | --- |
| Girls | Boys |
| Nike | Nike |
| Adidas | Adidas |
| Puma | Puma |
| Hummel | Umbro |
| Converse | Under Armour |
Personal hygiene
| | |
| --- | --- |
| Girls | Boys |
| Nivea | Axe |
| L'Oreal | Nivea |
| Avon | Gatsby |
| Dove | Garnier |
| Garnier | Lynx |