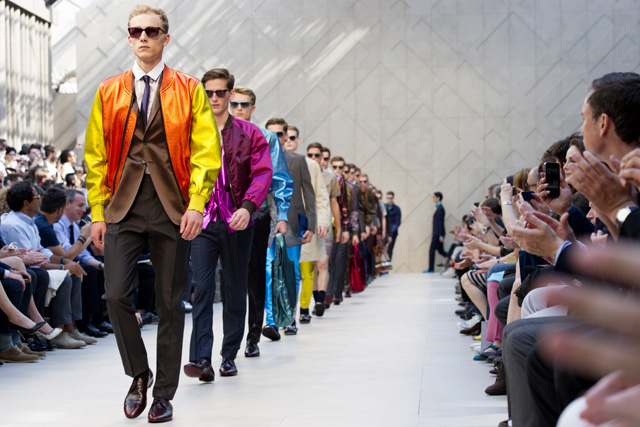 StrawPoll, launched by specialist media agency Cream, will be run on a thrice-yearly basis using a nationally representative panel of 850 consumers.
While these consumers represent 15% of total shoppers, they account for a third of the UK's £48bn sector spend, so they are of particular importance to relevant marketers.
The first wave of research has revealed that these consumers are clustered around London, the Midlands and the North-West. They are significantly more likely to shop online and are more than 50% more likely to use tablets and smartphones to purchase clothing and accessories.
Despite tough economic conditions, they are also continuing to back their fashion habit, with 25% spending more than last year and 44% saying they have spent about the same. Of the 78 brands included in the survey, the top five for purchase intent for those spending £100 to £150 a month, River Island was first followed by Monsoon, Tiffany, H&M, and Lacoste.
Among StrawPoll panellists spending more than £200 a month, the top five brands by purchase intent were Burberry, Cartier, Tiffany, Pandora and Diesel.
The results indicate a missed opportunity for male shoppers. Big-spending men are more likely to make their purchases online than in the high street, but there are few sites aimed at men.
Additional qualitative work by Cream indicates that consumers also expect fashion brands to offer the same functionality and recommendation as offered by the biggest e-commerce players, such as Tesco and Amazon. This includes recommendations based on previous purchase history and suggestions of items that match with their chosen purchases.
Cream found that fashion players also have some way to go in delivering the on-the-go shopping experience that this group of heavy tablet and smartphone users expect. A mobile-optimised site, for example, is now regarded as a basic must-have. Poor usability issues on mobile, such as having to enter card details on a small type pad, is one factor cited as a major deterrent from making a purchase on the go.
Shifra Cook, Cream strategy director, said: "StrawPoll gives us the first detailed look at the fashion sector's biggest buyers. With their massive, regular investment in the latest looks and gear, these are the consumers that all fashion brands need to attract into their digital and physical outlets."