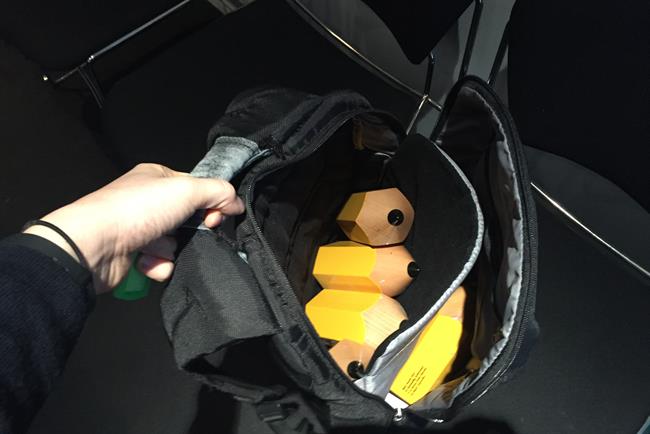 Since Monday (11 January), D&AD Pencil winners have been taking to Twitter to complain that their awards had gone missing from their agencies.
Abbott Mead Vickers BBDO's chief creative officer, Paul Brazier, complained that his president's pencil had been stolen, while Grey London's chairman, Nils Leonard, bemoaned the "tool" who had "lifted" his black pencil.
Campaign even received a call from production company Gorgeous, who asked if it was aware of any shenanigans after all 75 of its D&AD Pencils were stolen from the office.
Agencies as far abroad as Rio de Janeiro and Melbourne had pencils stolen by insiders recruited by Lucky Generals as part of the prank.
Today, Lucky Generals returned the pencils to their rightful owners, along with the explanation that it was part of a campaign for D&AD to make people appreciate the value of the awards.
Danny Brooke-Taylor, the creative founder at Lucky Generals, said: "This experiment was based on the simple truth that, sometimes, we only realise the true value of things when they've been taken from us."
Tim Lindsay, D&AD's chief executive, said "We loved the chutzpah of the Lucky Generals idea. It was a cheeky and good-humoured way of reminding people that, when it comes to awards, nothing matters more than a D&AD Pencil. Thanks to everyone who took part, wittingly or unwittingly."
The D&AD Professional Awards are now open for entry and candidates have until 17 February to submit.