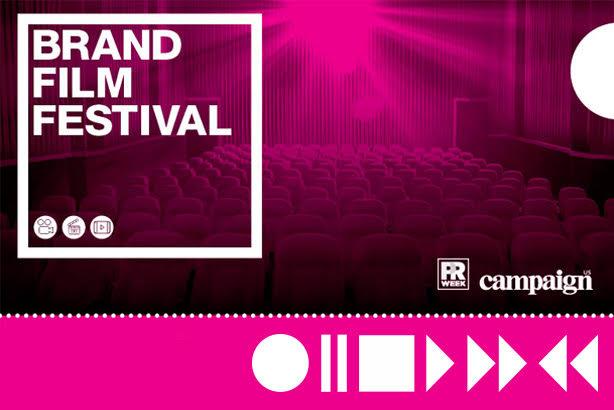 Across a variety of filmcraft and sector categories, the judges awarded 30 bronze, 30 silver, 17 gold awards— with six of those gold winners also being crowned Best of the Best.
AMV BBDO received five awards: two golds (Sainsburys' "The greatest gift", above, and SCA's "Redfit Blood"); two silvers (Maltesers' "Look on the light side of disability" and Quaker's "The mighty oat" and one bronze (Maltesers, same campaign).
JWT London's five gongs comprised one gold (NCDV/Victim Support "Break the routine", below), two silvers (HSBC's "The graduate flagship" and WWF's "Tiger In Suburbia"), and two bronzes (International Fund for Animal Welfare's "Pups" and NVDC/ Victim Support', same campaign).
Media outlet Vice scooped three awards in total, including one gold and best of the best, while LadBible Group also took a gold and best of the best. Buzzfeed was also a winner with a silver award.
Winners from the PR world included two bronze and one silver award for TVC Group, two silvers for Hill+Knowlton Strategies, and one bronze each for Freuds, Ketchum and Fever.
Gold and best of the best
Issues and Crisis Management: TMW Unlimited for Unilever (Lynx) - Men in Progress
Consumer Goods and Retail: MullenLowe London for Unilever/DiG Persil - Free The Kids
Viral: Lucky Generals for Hostelworld - Hostelworld Presents: In Da Hostel with 50 Cent
Brand Documentary: Precious Media for Omega Every Split Second Counts - The History Of Olympic Timekeeping
Brand Documentary: LadBible Group, Drum and OMD for RNLI - RNLI Respect The Water
Brand Documentary: VICE for UBS - Nashira: Peace and Prosperity in Colombia's Matriarchal Village
Gold
Best Post Production: MPC for John Lewis - Buster the Boxer
Corporate: HSBC - Accuracy vs Truth
Corporate: PSONA Films for BP - BP, Running Man
B2B: Lucky Generals for D&AD - Project Precious
Healthcare: AMV BBDO for SCA - Redfit Blood
Sport: wing for HUGO BOSS - #SKYWALK
Consumer Goods and Retail: Y&R London for Marks and Spencer - Christmas with Love
Not for Profit/Giving Back: JWT London for NCDV/Victim Support - Break The Routine
Emotive Film: Y&R London for Marks and Spencer - Christmas with Love
Animated: AMV BBDO for Sainsbury's The Greatest Gift
Brand Documentary: Precious Media for DIAGEO - Talisker Whisky Atlantic Challenge - One Ocean, One Race
Silver
Corporate: CORD for Shell - makethefuture - best day of my life
Corporate: The Edge Picture Company for Deloitte - Ask Yourself
B2B: TVC Group for OTIS - Made to Move You
Issues and Crisis Management: HSBC - Accuracy vs Truth
Healthcare: BuzzFeed for Aviva - I Survived A Car Crash
Sport: Hill+Knowlton Strategies for HSBC - Sevens from Heaven
Sport: Vice for Samsung - Surf The Night
Consumer Goods and Retail: AMV BBDO for Pepsico/Quaker - From the Mighty Oat
Not for Profit/Giving Back: Nice and Serious for Ben & Jerry's - One Sweet World
Sustainability: The Chase Films for Private White V.C. - From Sheep to Shop
Emotive Film: Unfiltered for Rene Caovilla - Venezia
Behind the Scenes: Pirelli Tyre - Take the Road
Viral: Gravity Road for PokerStars - #raiseit
Best use of 360 or virtual reality: MPC for John Lewis - Buster's Garden Interactive VR Experience
Animated: MPC for John Lewis - Buster the Boxer
Animated: White Rabbit Budapest for WWF Hungary - We are all connected
Animated: Y&R London for BBC - Rio Olympic Trailer
Best Screenplay: JWT London for HSBC - The Graduate Flagship
Best Screenplay: White Rabbit Budapest for WWF Hungary - We are all connected
Best Performance: AMV BBDO for Mars Chocolate Maltesers - Look on the light side of disability
Best Post Production: JWT London for WWF - Tiger In Suburbia
Best Director: Iwona Bielecka, Papaya Films - Baron
Best Director: Rollo Jackson, Somesuch - Tokyo: Where Do You Know Me From?
Branded Programme: Somethin' Else for TOPMAN - Hi Maintenance
Brand Documentary: Casual Films for Adobe Lynsey Addario - Notes from the Conflict Zone
Brand Documentary: Gaucho Productions for Ford of Europe - Focus RS: A People's Supercar
Brand Documentary: Hill+Knowlton Strategies for HSBC - Sevens from Heaven
Brand Documentary: MullenLowe London for Unilever/DiG Persil - Free The Kids
Brand Documentary: VICE for giffgaff - Perspectives: The Economy
Brand Documentary: Villa Lunera Films for Quironsalud - Hope. Medical Progress to Change Our Lives
Bronze
Issues and Crisis Management: Remarkable Group for Associated British Ports - Beyond Zero
Corporate: BBD Perfect Storm for Investec Private Bank - Imagination Needed
Corporate: The Assembly Network for EY - What legacy will you create?
B2B: BBD Perfect Storm for Investec Private Bank - Imagination Needed
B2B: Beast Video Content for Cambridge Audio - The Story of British Sound
B2B: Odelay Films for Ticketmaster - We live for the moment
Sport: Gravity Road for PokerStars - #raiseit
Sport: Karmarama for Unibet - #LuckIsNoCoincidence
Sport: The Moment for DFS - Great Brits Game On
Sport: WeAreFearless for Bridgestone - Chase Your Dream, No Matter What
Consumer Goods and Retail: AMV BBDO for Mars Chocolate Maltesers Look on the light side of disability
Consumer Goods and Retail: Fever for PlayStation UK - Sending Bill Bailey where no man has been before
Consumer Goods and Retail: Guinness World Records for LG Electronics - Tallest house of cards built in 12 hours
Not for Profit/Giving Back: Freuds for Alzheimer's Research UK Santa Forgot
Not for Profit/Giving Back: JWT London for IFAW - Pups
Not for Profit/Giving Back: TVC Group for Bacardi - Bacardi x The Dean Collection Present No Commission: Art Performs
Sustainability: CORD for Shell - makethefuture - best day of my life
Emotive Film: TMW Unlimited for Unilever (Lynx) - Men in Progress
Viral: CORD for Shell - makethefuture - best day of my life
Best use of 360 or virtual reality: Ketchum for Philips Lighting - 2030: Smart City Life
Animated: Royal Mail Group - By Land, Sea and Air
Best Screenplay: TVC Group for OTIS Made to Move You
Best Director: Noam Murro, JWT London Break The Routine
Best Director: Aram Atkinson, RNLI Become a Lifeguard
Branded Programme: Kameleon Worldwide for Lee Cooper - 'Strong Enough' - Jack Garratt
Branded Programme: The Moment for DFS - Great Brits Game On
Brand Documentary: HSBC Our People, Our Story
Brand Documentary: Jaywing for Castrol Castrol GTX: 3 Million Mile Journey
Brand Documentary: O Collective for Premier Training International - Why Me - Scott Ashley
Brand Documentary: Pirelli for Pirelli Tyre - Take The Road