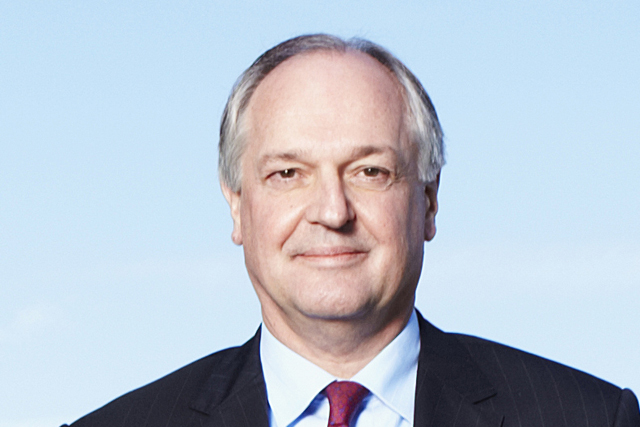 "I think some marketers have lost touch with society. Most come from the best schools, good families. They don't know what it is to live on a £25 budget and have to feed a family of four, they don't know what it is if all of a sudden you lose your income."
Paul Polman, chief executive of Unilever, on the need to be connected with society - May
"It takes communities of 1m to even start paying back on a social platform. Unless you are going to get a million, don't bother... There's no point having a little Facebook community bubbling along."
Philip Gladman, Western Europe category director at Diageo, on the need for high volumes on social networks - March
"No, you probably wouldn't be walking in with a Pepsi T-shirt because Coca-Cola is our sponsor ... it is important to protect those sponsors."
Lord Coe (right), chairman of London 2012, gets confused about whether the public can wear non-sponsor branding - July
"I guess the lure of free coffee was too strong to resist."
Guy Laurence, Vodafone UK chief executive on the exit of marketing director Danielle Crook to Starbucks - October
"Maybe it scares people that we are relevant to our customers, but we are."
Darryl Bowman, head of marketing at controversial money-lender Wonga.com - November
"I feel like a footballer - I will go on until somebody kicks me off and says I've got too slow."
Steve Sharp, executive director of marketing at Marks & Spencer, on his long career - May
"It's hard to know just how well it will turn out."
Mitt Romney, Republican presidential candidate, sows seeds of doubt as to the success of the imminent London Olympics - July
"I know a lot of the public views this as a personality-driven industry, (but) it's a team effort."
Dan Akerson (right), GM chief executive, referring to the abrupt departure of his chief marketer, Joel Ewanick - July
"He lost a button from his jacket at the end of a game. He had an entourage of button-finders. I was one of them."
Russell Stopford, Manchester City digital marketing head, on his relationship with star player Mario Balotelli - August
"For the past year we have been the duck that someone has been firing at. We've been paddling away frantically beneath the surface, while above water it has appeared that we're moving along at a normal pace."
Jason Gissing, Ocado co-founder, on the operational struggles of the online retailer - May
"He used to mutter that if clients had to choose between shit and putty, their windows would fall out. He normally did this late in the night as we sat up making needless changes to a perfectly good TV film."
Will Harris, Marketing columnist, recalling a head of TV at a former agency - October
"I decided to just turn up and do what I could to help; no role, no training, just a volunteer in the Obama campaign."
Greg Nugent (right), former director of brand, marketing and culture for London 2012 - November
"This isn't John Lewis, with its agreeable stores and nicely turned-out staff. It's the Post Office. The big ones are horrible and the little ones are found at the back of Londis."
Helen Edwards, Marketing columnist, on the disorder at the Post Office - October