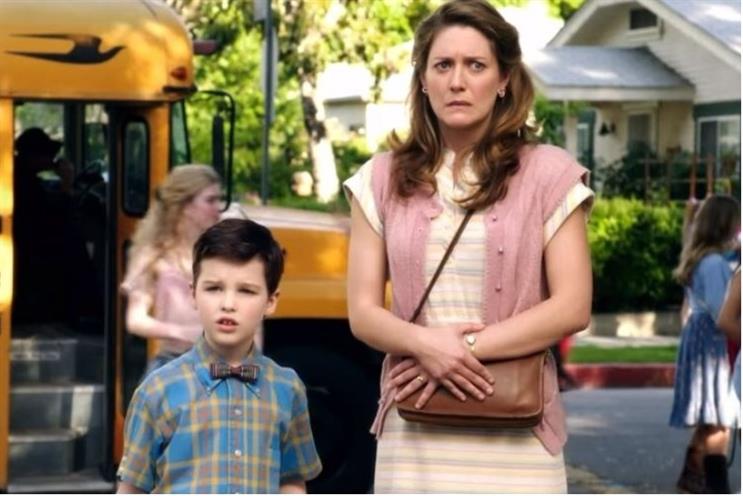 There is one immediate observation among the crop of pilots vying for primetime series pick-ups on the broadcast networks next season: the "R" word (a.k.a. revival or reboot, depending on which term you prefer).
The number of series from yesteryear hoping for a new lease on life is bursting at the seams. But before I delve any further into what potentially lies ahead, let's take a quick glance at the track record of the new entries this season. You know, those "can't miss" entries the broadcasters were crowing about at their upfront presentations last spring.
Overall, the track record this fall was simply terrible, one of the worst I have seen in years. While there are two bona fide hits from the fall 2017 starters—ABC medical drama "The Good Doctor" and CBS' "The Big Bang Theory" prequel "Young Sheldon" (and the successful return of NBC's "Will & Grace," if you consider that new)—there are also a dozen blatant failures among the 18 new series launched. And three of those flops, "Kevin (Probably) Saves the World" on ABC, "Ghosted" on Fox, and the revival of "Dynasty" on The CW, are hanging on by a thread.
Midseason, to-date, is home to two new dramas that are resonating: "9-1-1" on Fox and "Black Lightning" on The CW, and a third, Fox medical drama "The Resident," which also looks promising. Now that the 2018 Winter Olympics on NBC are over, a rash of network newbies will be rolled out (including CBS sitcom "Living Biblically" and NBC dramedy "Good Girls" this week), so the jury is still out.
As easy as it is to point the finger of failure at the concept of "Peak TV," where finding an audience is more difficult than ever before, I also think the lion's share of the new product this season has been just plain unappealing. So, you could say the bar of comparison is set low for the pilots the networks choose for next season. There should be only one place to go: up.
With that in mind, there are already five official new series pick-ups for the 2018-19 season, three of which are crime-themed dramas ("The Rookie" and "Take Two" on ABC, and "FBI" from Dick Wolf on CBS). So, the second obvious theme is the focus on catching the bad guys. All together now…so what else is new?
A fourth drama order, "The Gilded Age" on NBC, which is slated for 2019, comes from "Downton Abbey" creator Julian Fellowes and is described as a sweeping fictional epic of the millionaire titans of New York City in the 1880s. Without seeing any footage yet, let me optimistically applaud NBC for daring to be different. Remember when the network did that with then-newbie "This Is Us" last season? Creativity certainly can matter.
The fifth new series confirmation is the reboot of sitcom "Murphy Brown" with Candice Bergen on CBS, which is the perfect segue into the rash of former hits vying for a comeback. These pilots include *deep breath* comedies "Mad About You" and "The Office," dramas "Cagney and Lacey," "Charmed," "Get Christy Love," "Magnum P.I.," "Party of Five," and "Roswell" and comical fantasy "The Greatest American Hero."
There are also two winnable series based on theatricals: "L.A. Confidential" on CBS and "Bad Boys" on NBC. Did I leave anything out?
While the logic behind these revivals could be the potential advantage of these already familiar concepts and characters, will that really matter amongst the younger viewers the networks and advertisers covet (who probably have not heard of half these series)? My guess is the older demos who remember the original series will be more attracted to these, which defeats the purpose of trying to target the millennial generation.
In the sitcom pilot department, there seems to be no set theme (think more smart-mouth kids, dysfunctional parents, wacky neighbors and restless millennials). But there are two pilots, in particular, I would like to see go to series. The first, "Guess Who Died" on NBC, comes from the ageless Norman Lear, now 95, who describes it as "a show about the elderly that nobody wants." The second, "Cool Kids" on Fox, revolves around three male friends in a retirement community (David Alan Grier, Leslie Jordan, Martin Mull) who are the top dogs until a female rebel played by Vicki Lawrence (sans her Thelma Harper getup) arrives.
Since much of the advertising community and these network programmers seem to think anyone over the age of 50 should be sent to a glue factory (or in front of the television watching repeats of "Murder, She Wrote"), it would be particularly refreshing to see the elderly be represented.
Since no pilot season is complete without a potential spin-off (or two), here is one: "Wayward Sisters" on The CW. It aired as a backdoor pilot in an episode of "Supernatural" in January, and it follows recurring character Sheriff Jody Mills (Kim Rhodes) and a group of troubled young women, all of them orphaned by supernatural tragedy, who emerge as a formidable monster-fighting group.
Speaking of "Supernatural," let me leave you with this thought. Now in season 13 (yes, you read that right!), there is every reason to believe there will be a 14th season for this cheesy tale of two brothers (Jared Padalecki and Jensen Ackles) as they hunt demons, ghosts, monsters and other beings.