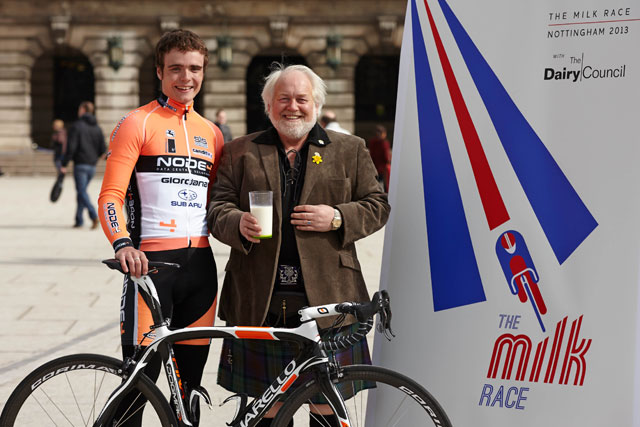 The cycle race, once a staple of the sporting calendar, is making its comeback this year in Nottingham and is being sponsored by The Dairy Council and the Milk Marketing Forum.
In its original incarnation, The Milk Race was sponsored by the Milk Marketing Board for 35 years, until the board was disbanded, prompting the ending of the event in 1993.
Now, executives in the milk industry believe the return of the event is set to make a big splash with cycling fans, while also offering a major opportunity for brands to align themselves with the event.
Sandy Wilkie, chairman of The Dairy Council and Milk Marketing Forum, said: "We have a number of major companies interested in sponsorship. I see this as a rebirth of a major city-centre cycle race.
"The Milk Race is undoubtedly the most well-remembered and most well-regarded cycling event that there has ever been in this country."
Wilkie, who is also sales and marketing director at Robert Wiseman Dairies, pointed to the current popularity of cycling, in light of the success of Bradley Wiggins and other athletes, as a key reason why the event is likely to be a success.
Race organisers are now talking to "three city councils" about hosting future races, but would not disclose which cities they were.
Wilkie stressed that The Milk Race name would not be impacted by bringing on board new sponsors, who would not be offered naming rights.
Kindred, the marketing and communications company, is helping relaunch the event.
Follow @joneddyreynolds