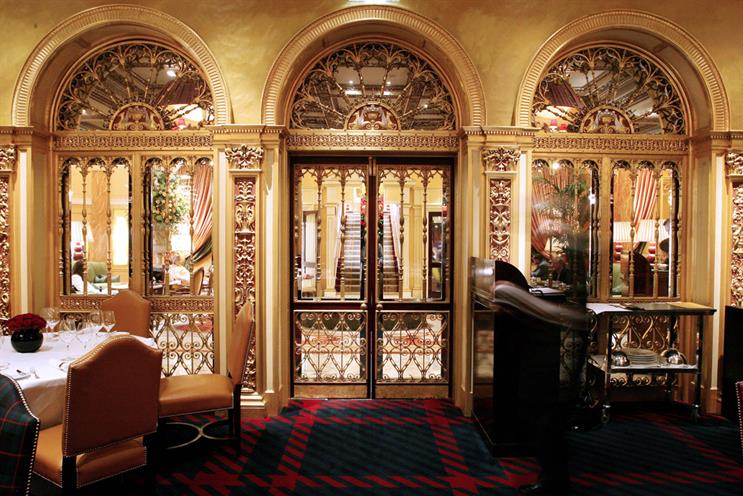 London's advertising clubs have been accused of many things – from misogyny to being a bunch of stick-in-the-muds. But one charge nobody could level at them is of being too hasty.
After all, it took just over a century for The Thirty Club to relax its men-only membership rule. Last week, the Solus Club did likewise, breaking with a tradition stretching back 84 years.
At its annual meeting at The Dorchester, members were given the result of a ballot showing a 90 per cent vote in favour of inviting women to join.
While the outcome was a personal triumph for Don Thomson, who had firmly identified his presidency with the issue, the truth is that the club had little choice. Either it changed its rules or condemn itself to a relentless decline in members and become an irrelevance within an industry that gave birth to it.
Thomson's fear is that the club would become increasingly isolated and unable to justify its stance in light of growing female representation in industry boardrooms and the number of women now heading agencies, media owners, client companies and industry bodies.
He dismisses the argument that, if Wacl can be female-only, the Solus Club should be able to retain its male-only status. Wacl, with an agenda of helping women advance their industry careers, has a very different raison d'être from the Solus Club, he asserts.
Wacl, with an agenda of helping women advance their industry careers, has a very different raison d'être from the Solus Club
For the club's leadership, the vote will be a relief, not least because it will make it easier to attract female dinner speakers. Last year, Carolyn McCall, easyJet's boss, reportedly agreed to talk only after being assured that change was high on the Solus agenda.
That's not to say that latest events have not sparked some worries. While hailing the ballot's outcome, one senior Solus member admits some concern that the club's unique atmosphere might change.
"I hope black ties won't give way to lounge suits and dinners to lunches," he says. "We mustn't lose what makes us special."
Another concern is that, as the club opens its doors to women in January, none will walk in. "It won't happen overnight but that doesn't matter," another Solus member remarks. "At least I won't have to justify the unjustifiable ever again."
Meanwhile, here's Campaign's selection of the clubs where there's good networking to be done and fine dining to be had. Assuming you can get a foot in the door.
London's advertising clubs
WACL
Founded 1923
Meets The Savoy
Activities Events throughout the year, such as speaker dinners – David Cameron, Ed Miliband and Danny Boyle are among previous guests of honour – generating funds for charities including Nabs
Key members Jennelle Tilling, outgoing vice-president for marketing, KFC (president); Roisin Donnelly, corporate marketing director, Procter & Gamble; Nicola Mendelsohn, vice-president, EMEA, Facebook; Cilla Snowball, group chairman and group chief executive, Abbott Mead Vickers BBDO
The lowdown Formed as a means of entertaining overseas visitors to the International Advertising Convention, today's Wacl prides itself on offering its members a fun time while helping them further their careers
THE THIRTY CLUB

Founded 1905
Meets Claridge's
Activities The most elite of the advertising clubs, it meets monthly to hear a distinguished speaker. Huge pulling power – the Duke and Duchess of Cambridge having been among recent guests
Key members Anthony Wreford, former deputy chairman, Omnicom Europe (president); Lord Puttnam, former film producer; Sir Nigel Bogle, chairman, Bartle Bogle Hegarty; Lord Grade, former chairman of ITV and the BBC; Johnny Hornby, founding partner, CHI & Partners
The lowdown The club was founded on the principle of having 30 members – a third each from clients, advertising and media – although membership is now more than that. Established "for the betterment of advertising", The Thirty Club was active in the founding of Wacl and the Advertising Association
THE MARKETING GROUP OF GREAT BRITAIN

Founded 1949
Meets Claridge's
Activities Eight black-tie dinners a year, with speakers that have included Prince Charles, Gordon Brown and Al Gore
Key members Mhairi McEwan, chief executive, Brand Learning (chairman); Sue Farr, director, Chime (secretary); Robert Senior, chief executive, SSF Group; Lord Stephen Carter, former Downing Street chief of staff
The lowdown The most serious of the clubs, The MGGB is a work-oriented organisation that provides a forum for top dogs to meet with distinguished speakers who will inspire them about today's marketing and business challenges. Membership is by invitation only and numbers are restricted to 150
SOLUS CLUB
Founded 1929
Meets The Dorchester
Activities Ten black-tie dinners a year. Speakers have included politicians, media magnates, writers and sportsmen
Key members Don Thomson, founder, Media Diagnostics (president); Geoff Russell, director for media affairs, IPA (secretary); Jerry Wright, chief executive, ABC (treasurer)
The lowdown Having kept women at bay for more than 80 years, the vote to let them in was a no-brainer. The club was in danger of becoming marginalised by defending the indefensible, given that its key membership criterion is "someone senior in the industry you would willingly have dinner with"
BLAKES 7
Founded 1998
Meets Never in the same place twice
Activities Wide-ranging. Everything from a behind-the-scenes night at London's Globe theatre to an evening with Led Zeppelin's Jimmy Page to hosting dinners with Alastair Campbell and Kirstie Allsopp
Key members Martin Bowley, chairman, Rare Breed Digital; Carolyn McCall, chief executive, easyJet; David Kershaw, chief executive, M&C Saatchi; Pippa Glucklich, managing director, Starcom MediaVest Group
The lowdown Set up at London's Blakes hotel in response to the number of single-sex ad clubs, Blakes 7 never has more than 20 members. Few speakers from the ad industry are invited. "We have enough of them," Bowley says. "At the end of the day, we know we can have a decent dinner and some fun – even if the speaker doesn't turn up"