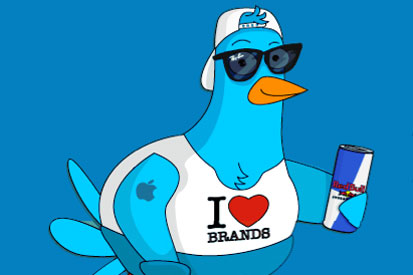 Media140 London will see brands and marketers come together on 26 October to explore consumer engagement and the future of the real-time web.
The rise of Twitter, live-blogging, Facebook, YouTube, FriendFeed and other social networks has put the live-web at the top of the agenda when it comes to innovations in digital marketing. And Media140 is returning to cover the latest developments.
Revolution editor Gareth Jones and Contagious Magazine deputy editor Jess Greenwood will join speakers including AKQA chief executive Tom Bedecarre, BBH Labs managing partner Mel Exon, VCCP's Amelia Torode and Brand Republic editor Gordon MacMillan.
Media140 was founded by Ande Gregson in February 2009. Gregson said: "Media140 is at the cutting edge of exploring the disruptive impact of real-time social media on many industries - marketers need to be savvy to these changes in order to maintain and build brands. The London conference will bring together a number of key influenceers to explore the changes in their industry."
Revolution editor Gareth Jones said: "Media140 plays a crucial role in helping us understand the explosive growth of real-time social media platforms and their importance as communications tools for the twenty-first century. As a publication dedicated to innovation and digital marketing, Revolution is proud to be associated with an event that brings together the media industry's smartest thinkers to make sense of Twitter and other microblogging services."
Contagious Magazine and the IAB have also backed Media140.
Jess Greenwood, deputy editor of Contagious Magazine, said: "In a landscape in which all parties are judged to be equal - I tweet, you tweet, Coca-Cola tweets - asserting authority on behalf of a media outlet or communicating a brand story is an increasingly messy, non-linear business. it's also phenomenally exciting and challenging."