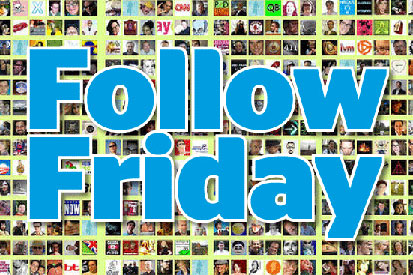 Head boy, chief executive and founder of Glue London. Tweeting from Shoreditch central.
AKQA chief executive and the agency's main man in the US.
Digital marketing consultant, Search afficionado and rock star wannabe settling for karaoke queen.
Comms and digital lover. This is my little space. Tell me something...go on I'm waiting.
I'm a senior suit at a London top 10 advertising agency. Have you been away? Your hair is looking fantastic.
Richard Gregory, chief operating officer at Latitude, knows more about search than most people would want to.
Experienced search marketer and European client services director at Efficient Frontier.
Technical creative at W+K, creative technical at webponce.com, and curator at Disposable Memory Project (.org).
Nigel Gwilliam is the IPA's head of digital. He also likes dogs.
Ogilvy's head of mobile technologies. Co-chairman of the Mobile Marketing Association UK. Idealist.
NB: Follow Friday is the brainchild of @micah, blogger and vice president of business development for Lijit Networks.