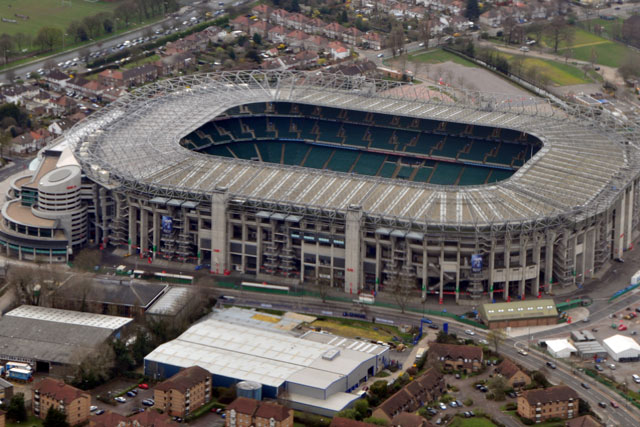 Selling naming rights to stadiums have proved popular with some football clubs and, to a lesser extent, rugby clubs.
Earlier this year top flight rugby club Saracens signed a commercial deal with German financial services provider Allianz, which included the renaming of its ground to Allianz Park.
Now the RFU is considering selling the naming rights for Twickenham, which has been the home of English rugby since 1910.
According to one report, the option of naming rights is being considered to help pay for the £70m stadium upgrade planned ahead of the World Cup in 2015.
It is unclear how much a deal would be valued at the RFU.
But if there were to be a deal for the naming rights of Twickenham, then the partner's name would not be permitted to be show during the World Cup because of rules demanding that venues must be "clean".
The RFU was unavailable for comment.
Follow @johnreynolds10