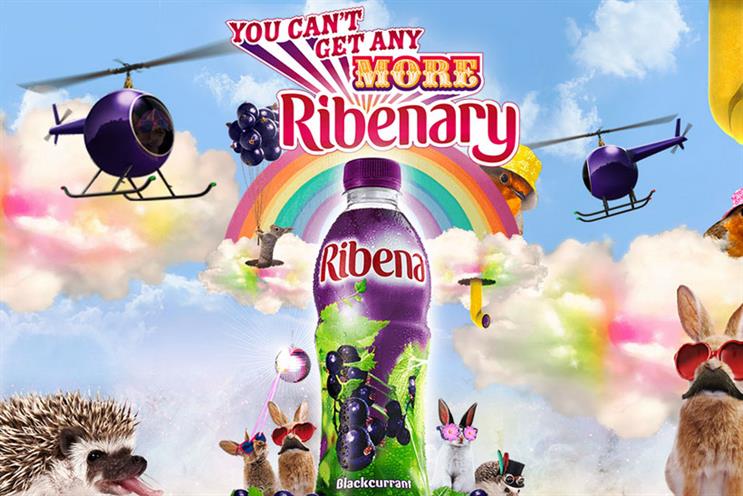 As the ongoing debate over sugary food hit fever pitch, Tesco decided to take a stance by banning the full-sugar versions of well-known drinks aimed at children, such as Ribena, Rubicon and Capri-Sun, in what it claimed was an effort to combat childhood obesity.
The response on social media was mixed; some agreed with Tesco's move, while others bemoaned it as a step too far by the supermarket. Users took to Twitter using the #RibenaGate hashtag to mock or complain about the strategy.
There was further controversy to come as social-media users appeared to either love or hate the Suntory-owned brand's 'Ribenary' ad. Ribena says it is now targeting 16- to 30-year-olds, and has moved away from health messages, so watch out for the brand exploring social channels as a new way to achieve cut-through with this hard-to-reach group.
Kids drinks
Share of chat on social platforms. Produced from human analysis of 2500 pieces of user-generated content (UGC) from 11 August to 11 September 2015
79% of Ribena commentary was about its latest TV ad. In a fairly split opinion, 54% of people had a negative take on the 'Zooby doo' spot, with people complaining that the accompanying song is "grating" and even gives them "panic attacks".
However, 42% were positive, with commenters praising the "weird" vibe and "catchy" music. 25% of commentary on Innocent Smoothie for Kids was about its ingredients.
Of these, 75% were pleased with Innocent's all-natural ingredients, with many preferring the brand's products to snacks that were perceived as less healthy. Some mums admitted to drinking the products themselves. A minority of commentary was curious as to what other ingredients, such as milk, the product contained.