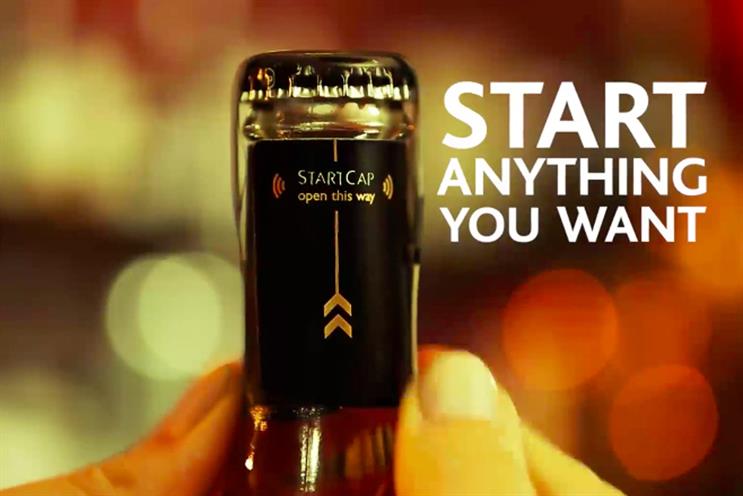 WHY Dee worked on the creation of what the agency claims to be the world's first digital bottle top as part of a campaign (pictured, above) for Strongbow Gold. Opening a digitally enhanced bottle of the drink triggers unexpected events to mark the beginning of the night, such as switching on a jukebox.
HOW He says: "The challenge was to enable the bottle to trigger things with the minimum of visible tech on the bottle. We chose radio-frequency identification because of the small size and large theoretical range of the UHF chips. We found the range in practice was greatly reduced when in close proximity to water, glass or humans – everything they needed to be near! We soon fixed this, but it took many, many prototypes to get right."
Inside Dee
How did you get into creative technology? I started out as a graphic designer, but I'd always been a bit of a geek. I got into programming during my teenage years to write games, then gradually worked on my programming with my career as time went on.
What do you enjoy about it the most and least? I love that every day has a different problem to solve and that I'm constantly learning new things. I'm slowly getting used to allowing other people to carry on from my prototypes, as I'm always a bit tempted to try to finish everything myself – but there are not enough hours in the day!
What's the coolest project you've worked on? I really enjoyed the Sharp FanLabs project. I loved the data it generated and found myself starting to be interested in football for the first time. Building a truck/stand that measured football fans' brainwaves was unique as a day job.
How much cider do you drink a week? Thursday and Friday nights always start with a cider at our local, The Kings Arms.
Tell us something unusual about you? I've owned a classic 1965 Ford Cortina since I was 21, and my dancing is known as being unique. It has been compared in style to Napoleon Dynamite.