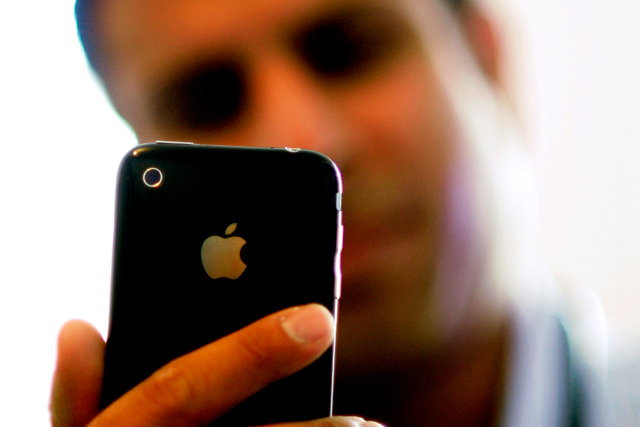 Recent research from the Screen Digest puts the global mobile ad market value at £3.8bn based on figures gathered for 2011.
Mobile advertising continues to grow in step with all digital acquisition channels and with the growth in penetration of smartphones few could disagree that mobile has evolved to form an important part of the ad mix.
Media agencies are actively developing mobile teams to take advantage of the growing mobile opportunity.
Some of this growth has been fuelled by an advertising model that copies the internet - static display ads served blind via large ad-networks. But copying the internet model ignores some of the unique attributes of mobile as an engagement platform.
Step forward mobile rich media where much deeper engagement with consumers is enabled by new standards such as HTML5.
Ad units now have the potential to be much more dynamic, fluid, interactive and enable simple creation of formats such as screen overlays, video and flash based executions which push at the creative boundaries of what can be achieved.
Moreover, when you mix in the native functions of the smartphone such as synching with calendar, location and maps, camera and click-to-call, the overall proposition becomes much more interesting.
Savvy mobile ad providers are now able to deliver mobile ad campaigns that immerse the viewer in on device ad experiences that are married to in the moment user interaction.
4th Screen Advertising's parent company Opera Software has just launched its first State of Mobile Advertising report, benchmarking different mobile handsets to highlight key data and monetisation trends mined from a global network of 35 billion+ ad impressions.
Among the findings are two complimentary indicators of how rich media is pulling away. Firstly, the report highlights the fact that Apple's iOS rules the roost with an average eCPM (effective cost per thousand impressions) on iPhone at £1.82 ($2.85), followed by Android at £1.34 ($2.10). Windows Phone is last at £13p ($0.20) eCPM.
OS share and eCPM
| | | | |
| --- | --- | --- | --- |
| OS Share | % of traffic | % of revenue | eCPM ($) |
| iOS | 46.53 | 61.41 | 2.49 |
| - iPhone | 29.88 | 43.54 | 2.85 |
| - iPad | 6.86 | 14.26 | 3.96 |
| Android | 24.43 | 26.56 | 2.10 |
| J2ME/Other | 21.27 | 9.86 | 1.01 |
| RIM OS | 6.32 | 1.79 | 0.64 |
| Symbian | 1.37 | 0.37 | 0.59 |
| Windows Phone | 0.08 | 0.01 | 0.20 |
Opera Software
From this analysis we can conclude that devices with better usability (ie, larger screen size, touchscreen) and those with features that allow more interaction between the ad and the device's functionality offer a much better opportunity to grab the user's attention and monetise that interaction.
For example, HTML5 Canvas, which enables the build of animations and full-screen rich-media overlays, relies on iOS Safari 3.2 and Android 2.1 or above to run.
It also indicates the importance of handset market share in encouraging advertisers to target particular devices. Windows phones have most if not all of the advanced features of Android and iPhones, but low levels of user adoption stifle its performance, reflected in its low eCPM rates.
Secondly, based on 4th Screen's own Rich Media Index which analyses a number of factors including average click-through rates (CTRs) dwell times and interaction with an ad post-click, the report highlights how rich media is really taking hold, especially in terms of ROI.
So far in 2012, Apple iOS has delivered a clear majority of rich media ad impressions compared to Android devices.
However, regardless of the OS, rich media has shown to always drive better customer engagement. In fact, leveraging the native functions of mobile devices has been shown to have a direct correlation to time spent interacting with the ad unit.
For instance, according to our Rich Media Index, 66% of end-users that click through to a video will complete that interaction, with an average dwell time of 52 seconds. Photo-taking capabilities warrant an even higher dwell time (1 min 25 secs), and about half of consumers will continue to interact with the ad post-click.
Advertisers are sitting up and taking note of the return on investment of rich media in mobile. From January to June 2012, we also saw the number of standard and expandable banner executions diminish, while HTML5 rich media and video ad executions increased:
Arguably, the two catalysts at the heart of the growth of mobile - the ubiquity of the mobile internet and high levels of smartphone penetration - will only improve.
More, cheaper devices and tablets with more functionality equals more opportunity to exploit the native functions of the phone.
Couple this with faster broadband (4G in 2013) and these two important indicators add up to a major opportunity for brands to build rich media ad strategies that are based on impressive eCPM rates and, ultimately, user engagement.
Mark Slade, CEO, 4th Screen Advertising