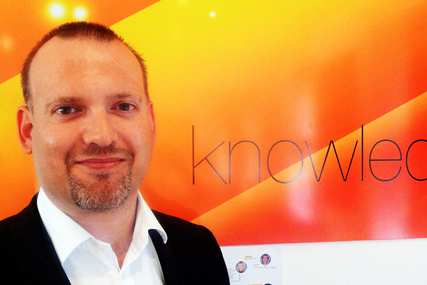 At Taxi Media, Blackburn will be responsible for leading the sales of outdoor media on Taxi Media's fleet of taxis. He will work with the sales and marketing teams to develop exciting plans and report to chief executive Asher Moses.

Blackburn has 28 years of media experience and most recently has been working as an independent media adviser, helping media companies to understand the value of their assets and advising on sales strategy.

After joining WPP out-of-home agency Kinetic as UK regional director in 2007, Blackburn launched Zone, Kinetic's agency for regional and local advertisers, in March 2008. He left Kinetic following a restructure of the business in May last year.

Prior to his time at Kinetic, Blackburn worked in outdoor media sales, first at British Transport Advertising and then as regional sales director at Maiden Outdoor.

Blackburn said: "Taxi Media is a great brand and the opportunity to lead the next phase of its development was too compelling to miss. I aim to build on the momentum that Asher and the team have developed and ensure that our offering continues to be best in class."

Fellow taxi media owner Taxi Promotions bought Taxi Media from outdoor media owner Clear Channel Outdoor in April last year for several million pounds. The combined company is known as Taxi Media.

In November, Andre Coetzee, the general manager of Taxi Media and the person responsible for driving the sales division, left the company to pursue other interests. Coetzee was not replaced and Moses has led the sales operation since then.