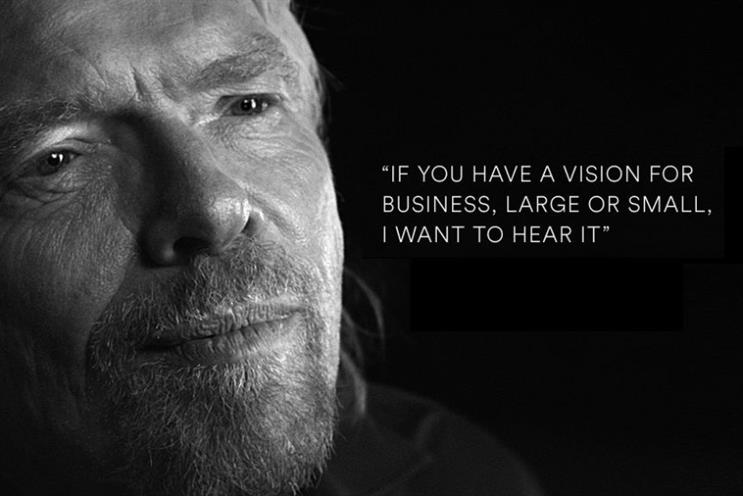 Virgin Media Business has launched an accelerator fund of £1m for 2015, and is offering up to £250,000 to entrepreneurs who impress Branson and a panel of start-up judges. It will also provide internet and mobile services to the winning businesses.
'Pitch to Rich' is the latest scheme by a big business trying to tap into the innovation and energy offered by the UK's growing start-up economy.
Branson will pick winners and runners-up across three categories. They will receive funding for marketing support, plus mentoring from Virgin advisers.
The three categories comprise: start-ups, for early-stage businesses; "new things", for disruptive ideas; and "grow", for established, growing businesses.
The funding prize varies for each category, with £150,000 available to the winning start-up, £50,000 for disruptive ideas and £250,000 for a growing business.
A further £50,000 will be available to one business with the most public votes at the end of the competition.
Virgin Media Business has partnered with LinkedIn for the initiative, which will run until 26 June, when Branson will choose the winners.
The 'Pitch to Rich' campaign launched with a 60-second spot during the evening news on ITV and Channel 4 last week, and is supported by the #VOOM hashtag and an outdoor campaign. Businesses can register their interest via a dedicated site, pitchtorich.co.uk.
Branson said: "Launching a business can be challenging and, at times, overwhelming. But entrepreneurs shouldn't let this hold them back from achieving their full potential.
"Pitch to Rich is a brilliant opportunity for UK businesses to make their mark on a global stage."