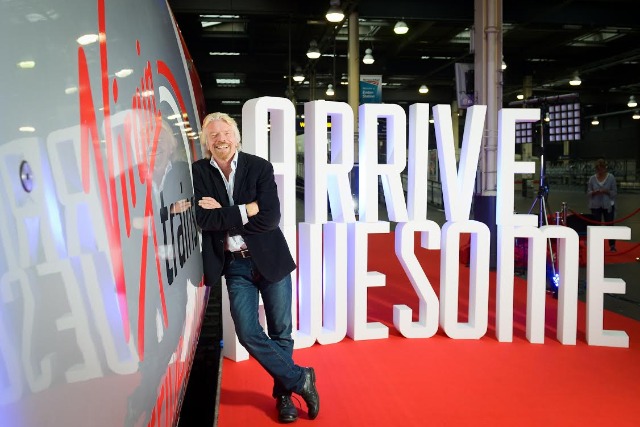 Speaking this morning at the launch of the £8m campaign, which runs with the strapline "arrive awesome" and kicks off with a TV ad on Friday, Branson revealed Virgin Trains had undertaken its "most extensive" customer research project to date in a bid to identify areas in need of improvement.
It takes us away from being just a train brand and moves us into being a much more customer experience-led brand
To identify potential "pain points" for customers, it had canvassed the opinions of 1,200 users.
Branson said: "We don't just want to meet customer expectations, we want to exceed them. And that's why we're committing to go further than any other train operator, to create an unparalleled on-board experience for our customers".
The company had already made investments in improving the on-board service, he said, "beefing up" its pre-boarding teams and introducing a reward scheme with Nectar.
It would also offer "thousands" more seats and make more investments in staff. "It's our people who will help make this happen," he said, adding that if asked who would come first – the customer or staff – he would say staff as they are at the forefront of delivering a positive brand experience.
Branson said: "Over the past 17 years there's been so much talk about bids and franchise battles that I've hardly had the opportunity to talk about the achievements of the team.
"At the heart of every brand is the customer service and today we're making our greatest investment yet."
The campaign
As part of the £50m investment, which includes introducing superfast Wi-Fi and station makeovers, it would also invest £3m in catering to focus on the provenance and quality of its food offer.
Speaking at the launch of the marketing campaign, head of marketing for Virgin Trains Chris Perl told Marketing: "Over the past 18 months we've been looking at the business as a whole and what the brand stands for – and it's customer experience. So the premise behind the campaign is all about our focus on the customer and the experience that they have when they travel with us."
He added the campaign would be supported by "unique" digital activity, driven by a "Twitter race", where Virgin Trains encourages people from the North and South to tweet for prizes, including first class travel for a year.
"It's an amazing prize and I think it goes back to us trying to provide the best customer service that we can. It takes us away from being a train brand per se and moves us into being a much more customer experience-led brand."
Virgin Trains also plans to broker more partnerships with other brands, following on from a sponsorship deal it had with Fox over the launch of 'X-Men', where it wrapped a train in 'X-Men' branding to promote the film.
Perl said: "Ultimately for us the campaign is a real step change in terms of where we want to be and what we're pushing towards, which is amazing customer experience."