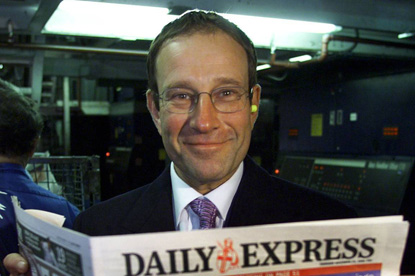 Desmond went to court claiming that a passage in Tom Bower's 2006 biography of Conrad Black, which described a dispute between the pair, had severely damaged his business reputation.

Bower's book, called Conrad And Lady Black: Dancing On The Edge, claimed that Desmond told one of his newspapers to write a story stating incorrectly that The Daily Telegraph was in deep financial crisis.

However, a jury at the High Court in London judged that Desmond was not defamed in the book, leaving the media tycoon, who is estimated to be worth £950 million, facing up to £1.25 million in legal fees.