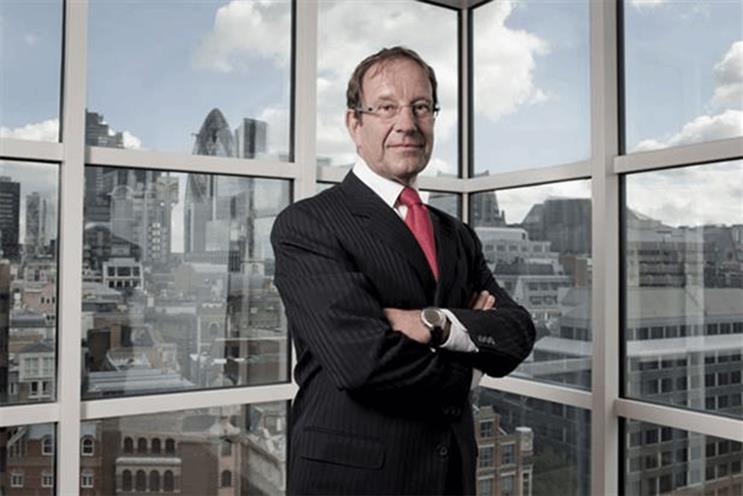 Desmond said: "Colin Gottlieb [chief executive of EMEA, Omnicom] behaved absolutely correctly. He was negotiating. Everything is a negotiation. Basically him and Bammo [Nick Bampton, commercial director at Channel 5] couldn't agree things."
The multimillion pound stand-off between Omnicom and Channel 5 erupted in the spring of 2014, just as Desmond was in the process of finalising the sale of the broadcaster for £463 million to Viacom. The media magnate suggested that he did try to negotiate new terms with Omnicom, but by then the decision was no longer in his hands.
He said: "They agreed to give advertising to Channel 5, but by that time I was out of it so I couldn't authorise it. So, Bammo turned it down. Personally, I wouldn't have done that. I guess because he wanted the full amount.
"But to me, once you get to say half, then you can always get it a bit more and a bit more."
Such trading disputes between media owners and agency groups are commonplace. When Desmond acquired Channel 5 for £104 million in 2010 the broadcaster was famously in a stand-off with Dentsu Aegis, which was similarly costing the broadcaster around £50 million a year.
Recalling his experience with Dentsu, Desmond said "it wasn't that hard to get it back".
He added: "I think the problem with a lot of these sales people is that they're not sales people. I'm not suggesting that Bammo's arrogant but they have a good opinion of themselves should I say, and don't quite understand it's all about selling."
In comments that are sure to be disputed and appear to run counter to the commercial partnerships and additional sponsorship revenue Channel 5 was able to extract from the market between 2011 and 2014 - when revenues rose from approximately £200 million to £325 million - Desmond said: "One of the things that amazes me is that they didn't know any clients.
"Well, I just find that amazing because when Mark & Spencer's are having a party I'm there, if Waitrose is having a party, if Lidl are having a party I'm there. You have to be out and about.
"Their relationship was with the rest of the agencies. Now, that's a very dangerous thing because of the way the agencies now really control the media."
In his new book, The Real Deal, Desmond talks about having helped his deaf father sell advertising from the age of five. Noting changes in the media business in the near 60 years since then, he said: "The client doesn't really give much input these days. They do rely very heavily on the agencies."
'Martin Sorrell is worth 10 times his pay'
At his launch party for Channel 5 in the summer of 2010, Sorrell was among those to give a supportive speech for Desmond and his foray into mainstream broadcasting.
However, the WPP leader also could not resist reminding Desmond that his Group M agencies were responsible for 30 per cent of all Channel 5's advertising revenues, and that could easily slide to 32 per cent or 25 per cent, depending on how well he behaved.
Three years later, Desmond appeared to publicly hit out at Sorrell's power at an industry event, arguing that it is so dominant that it can bully media owners by threatening to cut client marketing spend.
The owner of the Daily Express, Daily Star and their Sunday siblings, as well as OK! Magazine and at the time Channel 5 – claimed he not have the "testicles" to resist the WPP chief executive's demands.
As well as the traditional advertising expenditure being received from the WPP's media agency clients, Channel 5 also had several content partnerships with Sorrell's branded content specialist, Group M Entertainment.
Recalling the time to Campaign this week, Desmond stood by what he had said: "I said he's clever and I said he's powerful. I said I didn't have the balls to take him on, and I didn't. I sold the business."
However, Desmond, whose own personal fortune is now valued in excess of £1 billion, harbours a lot of respect for fellow north Londoner Sorrell, calling him "an accountant as well as a salesman".
He dismissed the 22 per cent of WPP investors who had refused to endorse Sorrell's £43m total remuneration earlier this month, saying they did not understanding his true value.
He said: "Frankly, for the money he's paid, he [Sorrell] should be paid ten times that. Without him there would be no WPP."
He added: "Now, there's a whole other conversation about whether WPP is good for the advertising industry, but that's the way it is.
"At the end of the day Ogilvy & Mather and JWT sold out to him, and he's a very clever guy and he's worked out how to really use that power."
Read more from Richard Desmond in this week's Campaign magazine