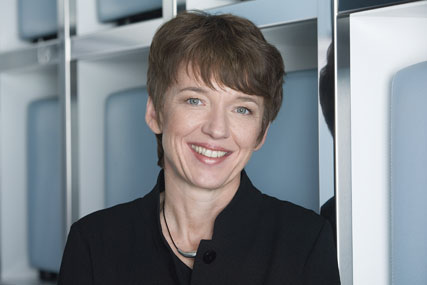 At a meeting described as "emotional" by Channel 5 insiders, the chief executive, Dawn Airey, and the managing director, Mark White, addressed 300 staff to announce their own departures and 80 job cuts as part of the integration of the company into Desmond's Northern & Shell.
Seven of Channel 5's nine directors will leave, with Airey rejoining its previous owner RTL later this year in an unspecified role. Kelly Williams, the sales director, will remain, alongside the new programme director, Jeff Ford.
Williams will continue to run a separate commercial team, working closely with Northern & Shell's joint managing director Stan Myerson.
A Channel 5 source present at the meeting said: "It was quite emotional but well delivered by Dawn and Mark. Obviously, there is a fair amount of shock but we've been through this before. The sales team is already very lean but we have no indication of the structure as yet."
A spokesman for Channel 5 said it was looking for voluntary redundancies across all parts of the business. Back office functions, such as finance and IT, will be merged with the Northern & Shell operation.
Channel 5 was acquired by Desmond from RTL last month for £103.5 million.