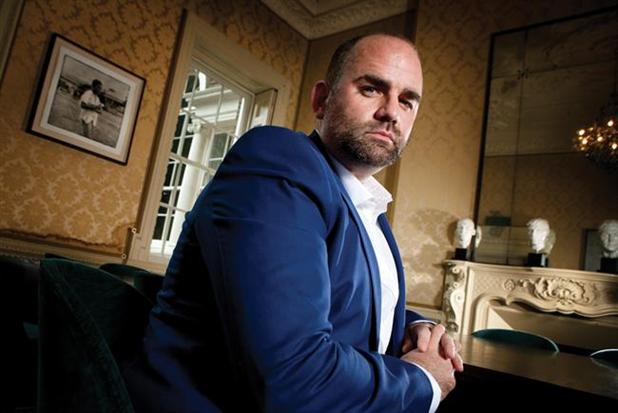 As the year draws to a close, it's natural to reflect on the year that was – and what a year it was.
It always amazes me how our industry continuously changes and adapts and in many ways, the media landscape is fundamentally different to this time last year.
From a personal perspective, at Bauer, it was the year that saw a commercial restructure to better service our clients, the launch of our first ever digital-only brand The Debrief and Bauer Radio continue to lead the way in digital radio, with over half of all listening coming via a digital device.
But enough about that – what are we going to be talking about in 2015?
Data
What will be of vital importance is the ability to have a data connected view of the media industry.
We may all be getting fed up of the buzzwords – data, big data, it goes on – but these words will continue to impact our world, especially as consumers' expectations grow of being exposed to relevant advertising which adds to, rather than detracts from, their lives.
Planning and buying will become more and more informed by data over time and we already see evidence of that in new creative, strategic planning and buying strategies.
Technology
Technology partnered with data is growing in prominence in mainstream media, leading to programmatic advertising and hypertargeting.
It is fascinating to watch the more traditional media models evolve. Television is working out its party line on ad tech and Channel 4's announcement last month that it will launch a private digital marketplace for 4oD to enable advertisers to buy programmatically may well be a taster of what is to come.
Our market-leading InStream strategy is a prime example of evolution in the radio sector.
This is fuelling a much needed debate about the value of digital advertising – what, for example, is the value of advertising on digital radio? The stats say that ad space is premium, with digital radio listeners 19% more likely to notice ads on the radio than the average UK adult.
Couple that with the fact that they earn 7% more than the average UK adult and you've got yourself a very valuable consumer group. Tech and data will help us prove the premium value of digital advertising.
Premium Content
The importance of premium content has re-emerged. The "always-on" content strategy that was born out of the prominence of social media is still relevant for certain brands, but the focus is moving to the quality of the content, not the quantity.
As content producers, we've always championed producing best-in-class content – it's central to our business.
In the current media landscape, with so much noise being made by all parties in the content world, only a percentage of brands are going to achieve cut through and real engagement with the audience, so your content has to be truly brilliant.
Agency Role
The content battle will not only host the competition for audience engagement, but also for the business of creating the content itself. It's been well documented that media agencies are moving into the creative content space.
With MediaCom, iProspect and MEC all joining the Content Marketing Association, it's clear media agencies are blurring the once clear lines between themselves and advertising agencies.
Brands are also beginning to act like publishers, leaving the fight for the creative brief a tough one. For us at Bauer, this is a fascinating development to watch and the way we engage with agencies will of course be affected by that.
Only time will tell who will emerge creative content kings. One thing's for certain, 2015 is set to be another dynamic year for our industry with truly exciting possibilities.
Richard Dunmall is group managing director of advertising, Bauer Media