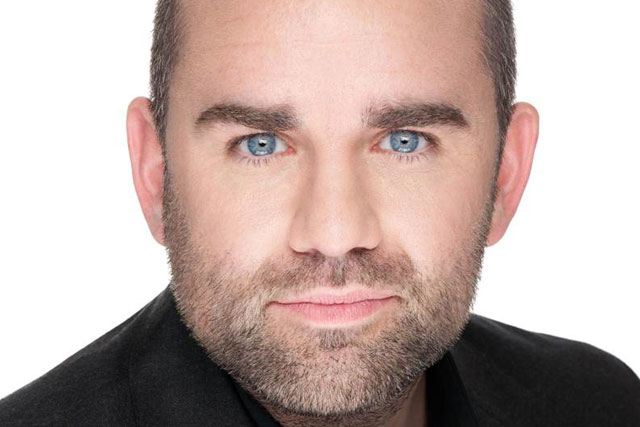 At Bauer, we're excited to be leading the way in this, with 50.8% of our listening coming via digital (a special mention should go to Absolute Radio, whose figure was a huge 82%!).

As an industry we should be proud of this, as our continued digital growth is an exciting reflection of continued digital disruption in radio. As with all sectors within the media, it's critical that we innovate and re-define to remain competitive in these ever-changing times. With a growing presence from companies such as Spotify, radio's digital growth shows how much audio engagement is changing, with the definition of radio continuing to evolve.

This evolution is being very well received by listeners and different groups of consumers are clearly keen to embrace digital listening – for the first time BBC 6 Music has overtaken BBC Radio 3, something that couldn't have been predicted a couple of years ago.

In particular, this shift in the way we present our radio brands is key to remaining relevant to younger generations. Today's figures speak for themselves, with KISS 100 in London remaining the most listened to station for 15-34 year olds. Its brand extension Kisstory has also broken the one million listener mark in just a year, showing that there is still an appetite for new launches within the industry.

In addition to the digital landscape opening up new channels to consumers, it also paves the way for brands and advertisers to access radio content in more varied ways than ever before.

One of these advertising streams is native. With more and more digital platforms launching, not just associated with radio, there are more opportunities to build authentic and closer relationships with our users and listeners. We're finding new and dynamic ways of getting brands in front of them. Campaigns such as Just For Men's partnership with Absolute Radio, which took form of a panel show discussing how to be a modern man, is a great innovative example of how advertisers can engage with consumers.

Programmatic is also a huge opportunity for the radio industry - as the digital audience grows across all platforms, again, not just within the radio industry, our ability to monetize at scale becomes increasingly exciting. Our new structure is continually evolving to unlock this revenue and it's something that we expect to expand in the near future – developments such as the launch of Global's Digital Audio Exchange offering are continuing to support this expansion.

So where does all of this leave us in the measurement debate? As I believe is the case industry-wide, Rajar continues to be our main trading currency. However the changes happening around us mean that it would be a mistake not to consider other metrics.
Whereas ways of listening such as on-demand and live streaming across all devices offer flexibility and convenience to our consumers, they also offer advertisers exciting new possibilities such as the InStream technology Absolute Radio pioneered, allowing us to offer accurately targeted ads, as well as to run integrated ad formats including branded content.

As traditional radio brands move towards being fully multiplatform, it's vital that all metrics are taken into account. Our consumers are no longer viewing radio as a linear medium – instead they can interact with their radio brands of choice at all points throughout their day. T
he power of a brand such as heat for example, comes from its consumers engaging with it across a variety of platforms – that includes the radio station, the print magazine and all its digital and social platforms. It also comes from continued innovation – the on-air signing of Hollywood insider Ryan Seacrest for example.

All of these developments prove that while the radio industry may be changing, it certainly isn't going anywhere – and that is a reason to celebrate.

Richard Dunmall is group managing director of advertising at Bauer Media