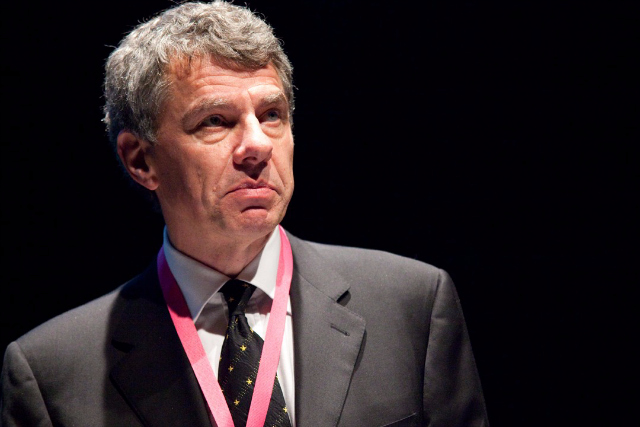 Eyre addressed the 300 delegates at Lead 2015 in the manner of a presentation to a board meeting. He said: "Advertising PLC, we have a problem. We have invested in acquiring new and exciting technology that can transform engagement with audiences.
"But they only work if the brand is trusted. We have an image problem. Advertising is not trusted at the very moment when it's needed."
In the past 20 years, those in favour of advertising have steadily declined from 51 per cent to 27 per cent, with one in six people now feeling 'bombarded' by ads. "It's time for a new deal," Eyre said.
He said tastes and ethics change. He cited the Christmas ad by Sainsbury's that featured trucetime football matches during World War One, which caused some unease.
"I had to be told it was offensive to use war to sell turkeys or chocolate," Eyre continued, comparing the ad to one made in 1979 for Silk Cut cigarettes set in "Bongo Land" and featuring blatantly racist language and imagery that he said went on to win awards.
"Things changed. There has been a sea-change in principles underlying good business," Eyre said.
In 1970 Milton Friedman said businesses had no responsibilities beyond making money for their shareholders. This attitude defined business for decades, said Eyre.
But this era is over. He quoted the Unilever chief executive, Paul Polman, writing in the company's annual report, who said: "I don't think our fiduciary duty is to put shareholders first."
Eyre said that in the past, the attitude of advertisers had been that if it's legal to sell it, it's legal to advertise it.
"That allows us to duck any ethical consideration. This doesn't cut it any more," he said.
Eyre gave the example of obesity, where advertising has come under heavy pressure for promoting unhealthy foods.
He said that on the one hand companies invest in advertising to increase their sales. But on the other, the industry claims the advertising doesn't have an impact.
"This is obviously bollocks," Eyre said, before continuing, "The AA needs a voice independent of its members. It should be a clear and independent voice. Agencies can refuse to work on tricky products. We need leadership to define, promote and celebrate best practice.
"The road I'm proposing is not easy. We should be ethical and pragmatic. We can't duck a point of view. The only way is ethics."
The Lead summit began with a welcome by its chief executive, Tim Lefroy, who robustly defended advertising's current stance, but said there was a "problem".
He showed a film depicting the split between negative consumer perception and positive business backing of advertising.
On the one hand there is huge pressure on advertisers from pressure groups, journalists and satirists. Advertising has been labelled cynical, manipulative, reckless and irresponsible.
On the other hand, the film made the case for the benefits of advertising. In a survey, 81 per cent of MPs agreed with and appreciated advertising's positive contribution to society.
However, when asked if advertisers are in touch with their responsibilities, this dropped to 34 per cent of MPs agreeing.
Lefroy said: "Here the political battle lines are being drawn. The UK will enforce plain packaging of cigarettes. Take note because evidence for this move is poor, and it sets a principle. Cigarettes now - food and drink next?"
He said "advertising freedoms" are under attack.