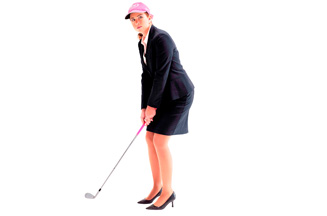 Richo's sponsorship of The Open, which takes place in Royal Lytham & St Annes Golf Club In Lancashire from 30 July - 2 August, will be supported by a regional promotional PR campaign. The campaign also aims to raise awareness of the new website, which has been developed by JWT Japan.

Activity features life-sized cut-outs of female golfer Paula Creamer, who has the nickname "the Pink Panther", dressed in a business suit. These will appear around urban commuter areas until early August. PR promotions will also take place in regional press and online titles, with the opportunity to win a Ricoh digital camera. There is also the chance to win cameras online if people manage to spot the one special cut-out of Paula in a pink outfit.

The website also contains video tips on how to take challenging golf shots.