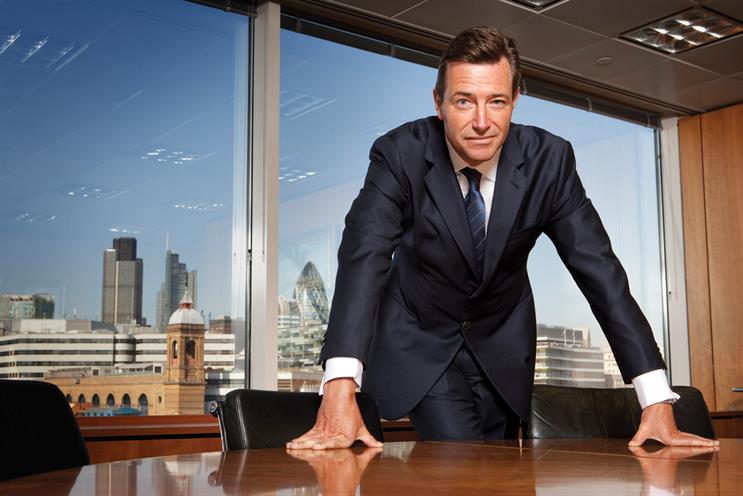 Few will know Vincent van Gogh cut off his ear in the same year as the Jack the Ripper murders and the Match Girls' strike. The biggest business story at the time was George Eastman's development of the Kodak camera. The year was 1888, and it was the year the Financial Times launched.
Jack and Vincent's ear-slice are mere folk memories now, of course; and even Kodak has all but shuffled off stage. The FT, on the other hand, is still, famously, very much with us.
The "Pink 'Un" begins celebrations around its 125th anniversary this week, which will be marked by a series of special events, parties, publications and stunts. You might expect to see an iPad-shaped FT hot-air balloon floating about, for instance, and the FT building will be bathed in pink light in the mornings and evenings for the next two months.
Tellingly, though, the FT's chief executive, John Ridding, is far keener to look forward than to dwell on the past. The company is entering the most innovative phase of its existence, he maintains – the editor, Lionel Barber, last month announced a move to a "digital-first" strategy, described to staff as "a big cultural shift". This is expected to lead to a headcount reduction of 25 and £1.6 million in savings, yet the FT has a clear sense of its purpose and responsibilities; it has an unequivocal respect for the intelligence of its audience; and it is supremely confident that these virtues are likely to bring business rewards.
As Ridding puts it: "The FT has always stood for the best journalism, based on integrity and authority. It was set up when financial markets were still [in a relatively unsophisticated phase] and reliable information was hard to come by. Now, in a different context, when there is so much information out there, the world continues to need a really reliable guide."
The FT story in the last quarter of the 20th century was about how those virtues enabled it to become a global media property. "When we launched our first international edition in Frankfurt in 1979, they said we were mad. When we went into the US in the 80s, they thought we were even crazier. And in 2003, when we went into Asia, it was scary stuff too," Ridding recalls – and he should know: he took a lead role in the Asian adventure.
The FT's Chinese-language website now has more than 1.9 million registered users and it is the leading international source of business news in the country.
Now, however, in the 21st century, the story is about how the FT has succeeded in an area where so many rivals are still failing – digital.
In 2007, it started charging people to access FT.com using an innovative metered system – and content revenues have been growing steadily since.
This year, digital revenues (and access charges are by far the most important part of that, dwarfing digital ad revenues) will represent more than 30 per cent of the FT Group total. Ridding expects that percentage to grow as the company continues its pioneering approach to mobile.
In 2011, having decided that there would be no continuing advantage from partnering with Apple, it hired Assanka (and it subsequently acquired the company) to develop its own HTML5 app. It has been hugely successful.
Mobile now accounts for 30 per cent of total FT.com page views – and it drives 15 per cent of new subscriptions.
Clearly, Ridding is proud of the company's record as a digital media pioneer. "Yes," he admits, "and I think it's true that our business model is being adopted by a lot of other publications.
When we launched the metered access model, there was a lot of criticism and no little disbelief
"It's worth remembering that when we launched the [metered access] model six or seven years ago, there was a lot of criticism and no little disbelief. The problem across much of the industry was that there was a lack of confidence in the value of journalism."
Confidence is clearly not a problem at the FT these days. So, where is it headed now? And how fast?
When it bought Assanka in January 2012, there was speculation that other high-tech acquisitions might be in the pipeline – analytics or behavioural-targeting companies, perhaps, or something in the social media space.
However, Ridding can assure us that the FT is not about to start throwing its money around. He says: "In terms of innovation, we now expect the activity to be internal and organic. We'll always keep close to the market to see what sorts of opportunities present themselves, but we're confident that we have the cards we need to win."