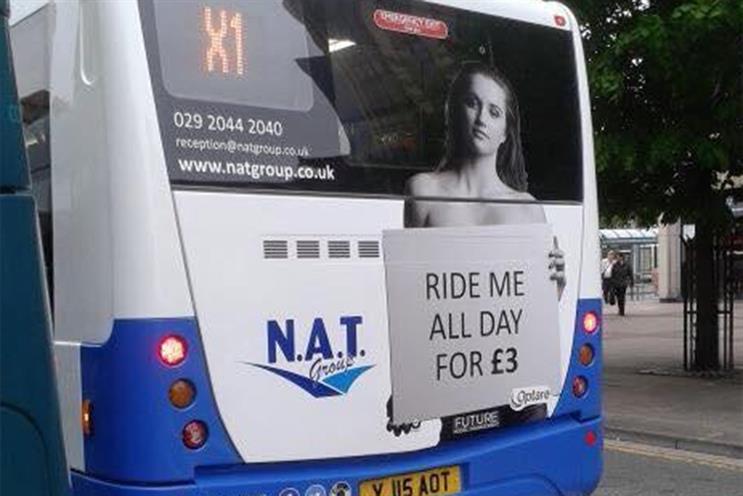 The ads from New Adventure Travel sparked outrage and many took to social media to complain about them.
Dear @NAT_Group, I find your new promotion in Cardiff hugely uncomfortable, not to mention objectifying... pic.twitter.com/OPipr7Ovea

— Vicky Chandler (@VickyChandler) May 11, 2015
I am disgusted! RG @carolinehirons: THIS is how the NAT (New Adventure Travel) Group natgroup in… https://t.co/a1bnNinRL7

— Linda Libra Loca (@LindaLibraLoca) May 11, 2015
New Adventure Travel said the ads were designed to "make catching the bus attractive to the younger generation".
A statement on its website explained: "The slogan of 'ride me all day for £3' whilst being a little tongue in cheek was in no way intended to cause offence to either men or women and, if the advert has done so then we apologise unreservedly.
"There has certainly been no intention to objectify either men or women.
"Given the volume of negativity received we have decided to remove the pictures from the back of the buses within the next 24 hours."