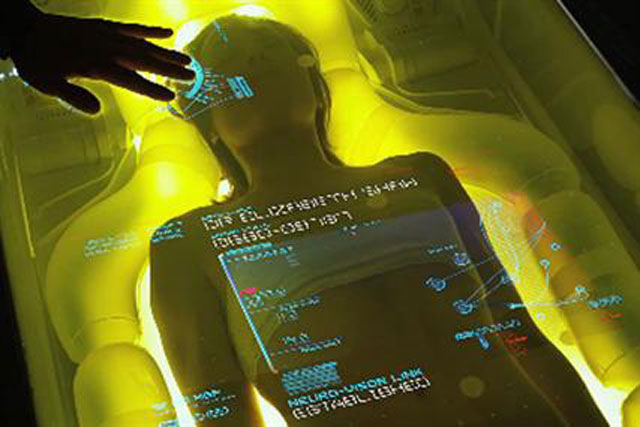 When the trailer airs on Channel 4, an ad on Zeebox will promote a competition to win a pair of tickets to the UK premiere of 'Prometheus', or 50 tickets to an exclusive pre-premiere screening of the film.
Channel 4 is broadcasting the world premiere of the 'Prometheus' trailer during the first ad break of 'Homeland' on Sunday night (29 April), and the winner of the Zeebox competition will be announced on the platform at the end of the show.
In a deal with Channel 4, 20th Century Fox will encourage viewers to Tweet responses to the trailer, and a bespoke spot will feature comments from Twitter in the next break.
Until the end of May, in activity planned and bought by Vizeum, when the 'Prometheus' trailer is aired on TV, Zeebox will automatically recognise it and offer viewers more opportunities to win 'Prometheus' tickets.
Caroline Clancy, digital strategy director at Vizeum, said: "Prometheus gives us the perfect opportunity to harness second-screen innovation. By synchronising our TV spots with Zeebox, we are moving the campaign beyond the bounds of TV ad lengths and extending users' experience to allow for further exploration of the campaign."
Sky Media has the ad sales contract for Zeebox as part a of a multimillion-pound investment BSkyB made in the social TV app in January, and is able to sell ads against other broadcasters' shows, including the BBC.
Simon Miller, head of product at Zeebox, said: "This represents the first use of Zeebox as a platform for advertisers, and showcases Zeebox's real-time ad recognition technology that enables a promotion to run on the second screen, in synch with a TV commercial."
Zeebox was co-founded by Anthony Rose, the technologist behind the BBC'' iPlayer, and it is quickly ramping up its operation, adding a click-to-buy button, working with TV manufacturers to integrate the app with TVs, and adding a voting function.
Follow Maisie McCabe on Twitter @MaisieMcCabe